Amid violence, Brazil presidential candidates call for calm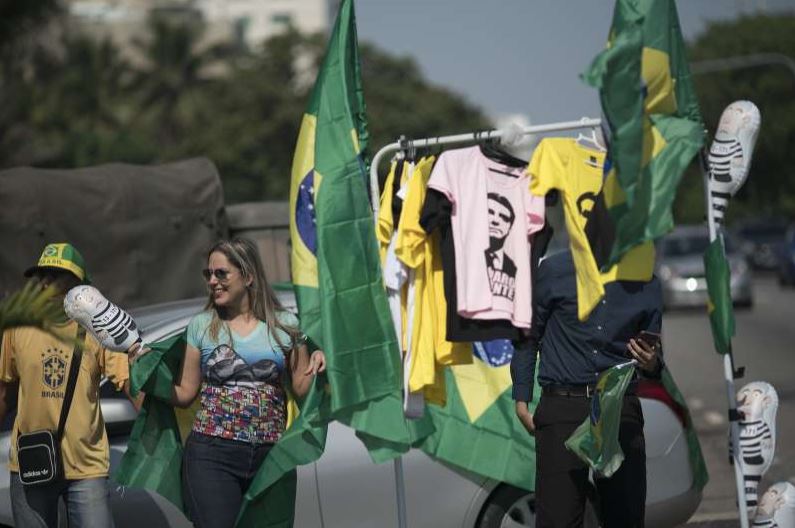 A supporter of presidential candidate Jair Bolsonaro of the Social Liberal Party, buys a Brazilian flag being sold in front of the entrance of Bolsonaro's home in Rio de Janeiro, Brazil, Wednesday, Oct. 10, 2018. Bolsonaro will face Workers Party presidential candidate Fernando Haddad in a presidential runoff on Oct. 28. (Photo: AP/Leo Correa)
The two presidential candidates who will square off in Brazil's election later this month are calling for an end to politically motivated violence.
Numerous cases of violence were reported in the week before the first round of voting on Oct. 7 and have been ongoing since then. The second round of voting is scheduled Oct. 28.
Front-runner Jair Bolsonaro condemned the violence late Wednesday and said he didn't want the votes of anybody perpetrating it. Runner-up Fernando Haddad also called for an end to the brutality, saying parties needed to confront it together.
One of the most extreme cases was in the northeastern city of Salvador, where a capoeira teacher and supporter of the left-leaning Workers' Party was stabbed to death during a discussion with a supporter of far-right candidate Bolsonaro. Police say the attacker was arrested and confessed the killing was politically motivated.