Steps needed to cool down heat-stressed cities in Asia
China Daily Global
1579142820000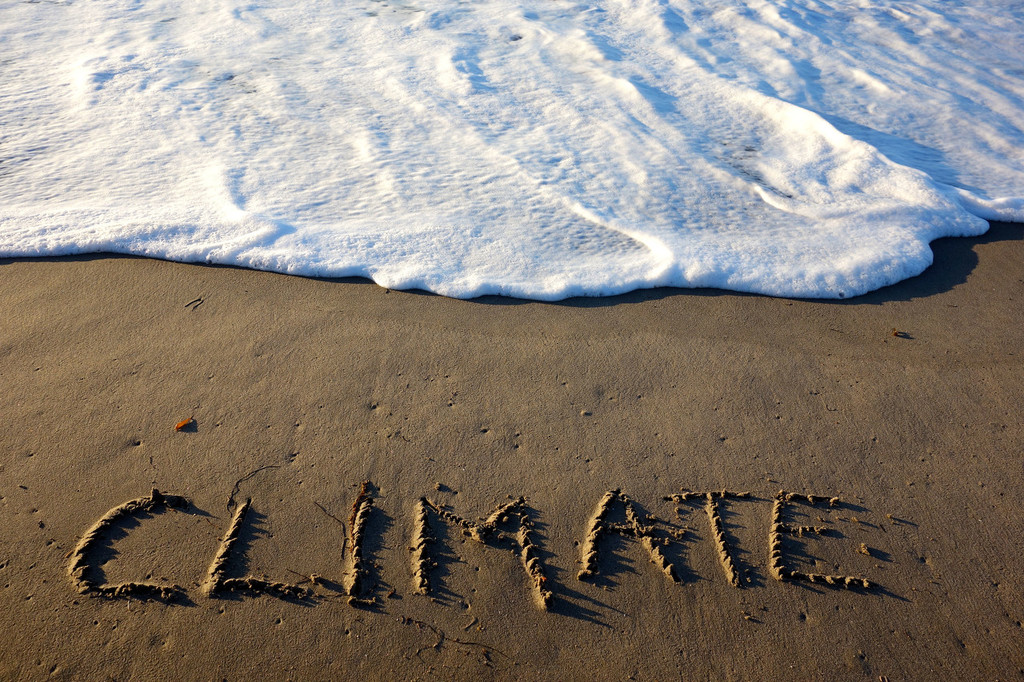 (Photo: IC)
Battling urban heat is becoming an increasingly urgent challenge, threatening those living in densely populated cities around Asia who suffer the effects of rising temperatures.
July last year was the hottest month ever recorded on the planet, according to the US Oceanic and Atmospheric Administration. Cities in the Asia-Pacific region, including in China, Japan, South Korea, Thailand, Vietnam, India and Pakistan, experienced the hottest temperatures ever recorded to date last year.
In Hong Kong, the number of "hot nights," defined by the Hong Kong Observatory as daily minimum temperature at or above 28 C, had reached a record high of 46 days as of October.
Neighboring cities in the Guangdong-Hong Kong-Macao Greater Bay Area fared no better. Guangzhou reached a high of 38 or 39 C during the past three summers, while Shenzhen reached 38 C in 2018. The urban heat island effect, in which high-rise buildings and road surfaces absorb solar radiation and trap heat, makes cities feel even hotter.
First of all, heat stress leads to productivity loss. When heat exceeds what human bodies can tolerate, which is around 35 C, especially with high humidity, the heat becomes an occupational hazard.
For Hong Kong and neighboring Chinese mainland cities, some jobs in the construction, transportation, logistics and environmental sectors, as well as repair and waste collection work, are at greater risk.
According to the International Labor Organization, heat-related productivity loss will be equivalent to 80 million full-time jobs by 2030.
Second, heat-related mortality is on a clear upward trajectory. An Asian Development Bank study, which focused on Indonesia, the Philippines, Thailand and Vietnam, predicted that by the end of the century, deaths due to diseases that are exacerbated by heat stress will rise by up to 25 percent. Deaths indirectly caused by the heat, especially among the elderly, and which are related to cardiovascular and respiratory disorders, may occur with a lag, so the overall death toll may be even higher.
A World Health Organization study estimated that heat-related deaths will be more than 250,000 each year by 2050 if cities do not adapt to the warming climate. The Intergovernmental Panel on Climate Change has said that megacities, including those in China, are likely to become heat-stressed, even under a very benign warming scenario.
Warming temperatures worsen the spread of infectious diseases, presenting a severe challenge, especially for densely populated cities with high humidity. Multiple scientific studies show evidence of the northward migration of tropical diseases.
Higher peak temperatures also put stress on the agriculture sector. The frequency of days with extreme heat and drought during the wheat and maize growing season in China is expected to increase more than 150 percent by 2035 relative to the past four decades, as modeled by scientists at Tsinghua University. This would pose grave threats to food security.
Policymakers in cities in the Greater Bay Area should adopt strategies to slow and adapt to the effects of urban heat. One key area is to devise stronger incentives for developers to adopt smart climate design of buildings to withstand higher temperatures.
Public spaces, such as playgrounds, need better shade and cooling mechanisms like tree canopy and water sprinklers. Outdoor air conditioning in certain public spaces could be a temporary adaptive measure, though more air conditioning means burning more carbon dioxide-emitting fuels to generate electricity.
In addition, installing cool, heat-blocking pavement to decrease heat storage can be implemented in cities.
Working hours could also be adjusted to protect workers, which would be a relatively cost-effective and immediate strategy.
In the coming decades, cities in the Greater Bay Area will have to grapple with increasing costs and growth challenges from climate change. Urban heat is a grim reminder that climate change is coming faster than previously expected, and the shortened planning horizon adds a level of urgency to the task.
The author is program director of the Asia Business Council. The views do not necessarily reflect those of China Daily.