MSF says migration deal will 'block people' at Europe's doorstep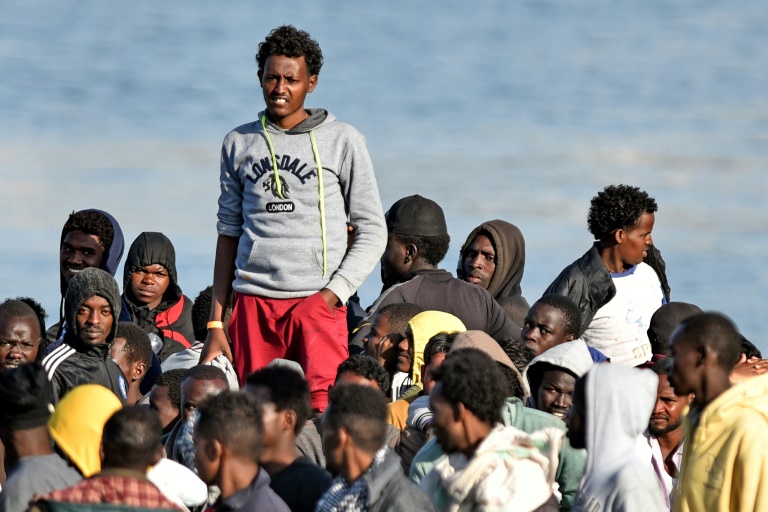 The Medecins Sans Frontieres charity denounced the EU's new migration deal as "dehumanising people in need".(Photo: AFP)
The Medecins Sans Frontieres charity on Friday denounced a new EU deal on migration, saying it appeared to be aimed at blocking even the most vulnerable people outside of the bloc.
"The only thing European states appear to have agreed on is to block people at the doorstep of Europe regardless of how vulnerable they are, or what horrors they are escaping," MSF's emergencies chief Karline Kleijer said in a statement.
She also accused the deal of aiming to "demonise non-governmental search and rescue operations."
Her comments came after EU leaders sealed a deal following marathon talks overnight in Brussels.
The 28 leaders agreed to consider setting up "disembarkation platforms" outside the bloc, most likely in North Africa, in a bid to discourage migrants boarding EU-bound smuggler boats.
No third country has so far offered to host these reception centres, where authorities would distinguish between irregular migrants and asylum seekers admissible into the EU.
According to the EU deal, member countries could also set up migrant processing centres -- but only on a voluntary basis -- to determine whether the arrivals returned home as economic migrants or were admitted as refugees in willing states.
Kleijer was especially critical of the likelihood that migrants would be sent to chaos-wracked Libya.
"Without batting an eyelid, they have formalised - through financing and training – the use of the Libyan Coast Guard to intercept people and return them to Libya," she said.
"European governments do this fully in the knowledge that these people will be sent to arbitrary detention and subject to extreme abuse."
Kleijer warned that the EU's "actions block and obstruct us from doing the work EU governments are failing to do, all the while dehumanising people in need."
"Any deaths caused by this are now at their hands," she said.