Thailand's new cabinet lineup to be submitted to king within this month
BANGKOK, June 18 (Xinhua) -- Thailand's Prime Minister Prayut Chan-o-cha on Monday confirmed that a new cabinet lineup will be submitted to His Majesty King Maha Vajiralongkorn for endorsement within this month.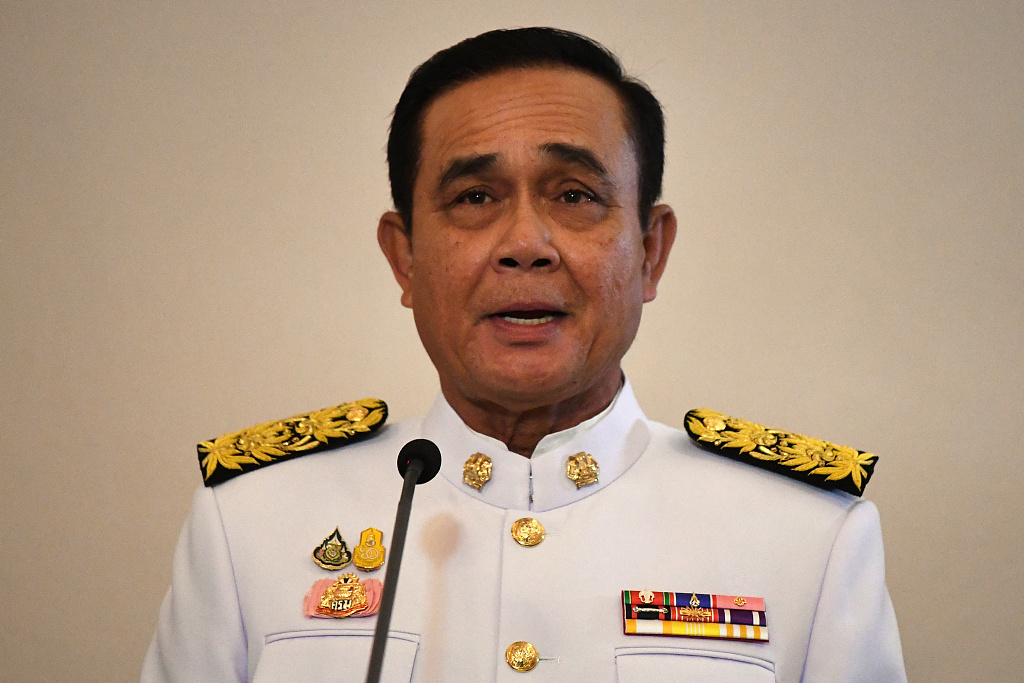 Prayut Chan-O-Cha speaks after the royal endorsement ceremony appointing him as Thailand's new prime minister at Government House in Bangkok, Thailand June 11, 2019. (Photo: VCG)
Prayut told reporters at the Government House that the lists of persons which each coalition party has named to assume cabinet seats were already submitted to him and that their legal qualifications are currently being examined.
Prayut assured that he will submit the new cabinet lineup to the monarch within this month and that it would not be long before the list is endorsed by him.
The prime minister commented that somebody might be disappointed at not being given a cabinet seat but he would find them some other jobs instead. He did not elaborate but said he could not satisfy everyone and that the law only allows a maximum of 36 cabinet ministers including himself.
However, he said without elaborating, that cabinet reshuffle could occur at any given time if problems arise.
He declined to either confirm or deny news reports that he is concurrently assuming the post of defense minister or whether current Deputy Prime Minister/Defense Minister Prawit Wongsuwan will remain as minister in the new cabinet.