Japan to set up new division on N.Korea matters
People's Daily app
1530193713000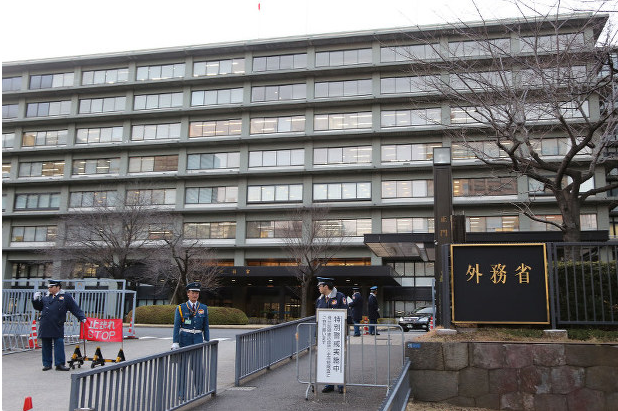 Japan's foreign ministry (file photo)
Tokyo (People's Daily) – Japan's foreign ministry announced earlier this week that it will establish a new division that exclusively deals with issues related to North Korea, effective on July 1.
The organizational change is "aimed at strengthening bilateral coordination between Japan and South Korea and addressing the issues of North Korea's nuclear and missile programs and abductions," Chief Cabinet Secretary Yoshihide Suga told a press briefing.
The Japanese foreign ministry is restructuring the Northeast Asia Division of the Asian and Oceanic Affairs Bureau, which oversees Korean Peninsula affairs, into two divisions.
The Northeast Asia Division currently covers both North and South Korea. It will be separated into two units under the ministry's planned organizational change.
It is believed that the Northeast Asia Division is a relatively busy division in the foreign ministry, which involves plenty of parliamentary hearings as well as much paperwork.
The division is also responsible for mapping out sanctions and counter measures toward North Korea.
An unidentified Northeast Asia Division official told the Nikkei daily that the Korean issues cannot be split as the two countries are heavily intertwined.
Japanese media said the move could be considered as a first step for initiating Tokyo-Pyongyang negotiations. Japanese Prime Minister Shinzo Abe has expressed willingness to hold direct talks with North Korea.