Iraq seeks exemption from US sanctions on Iran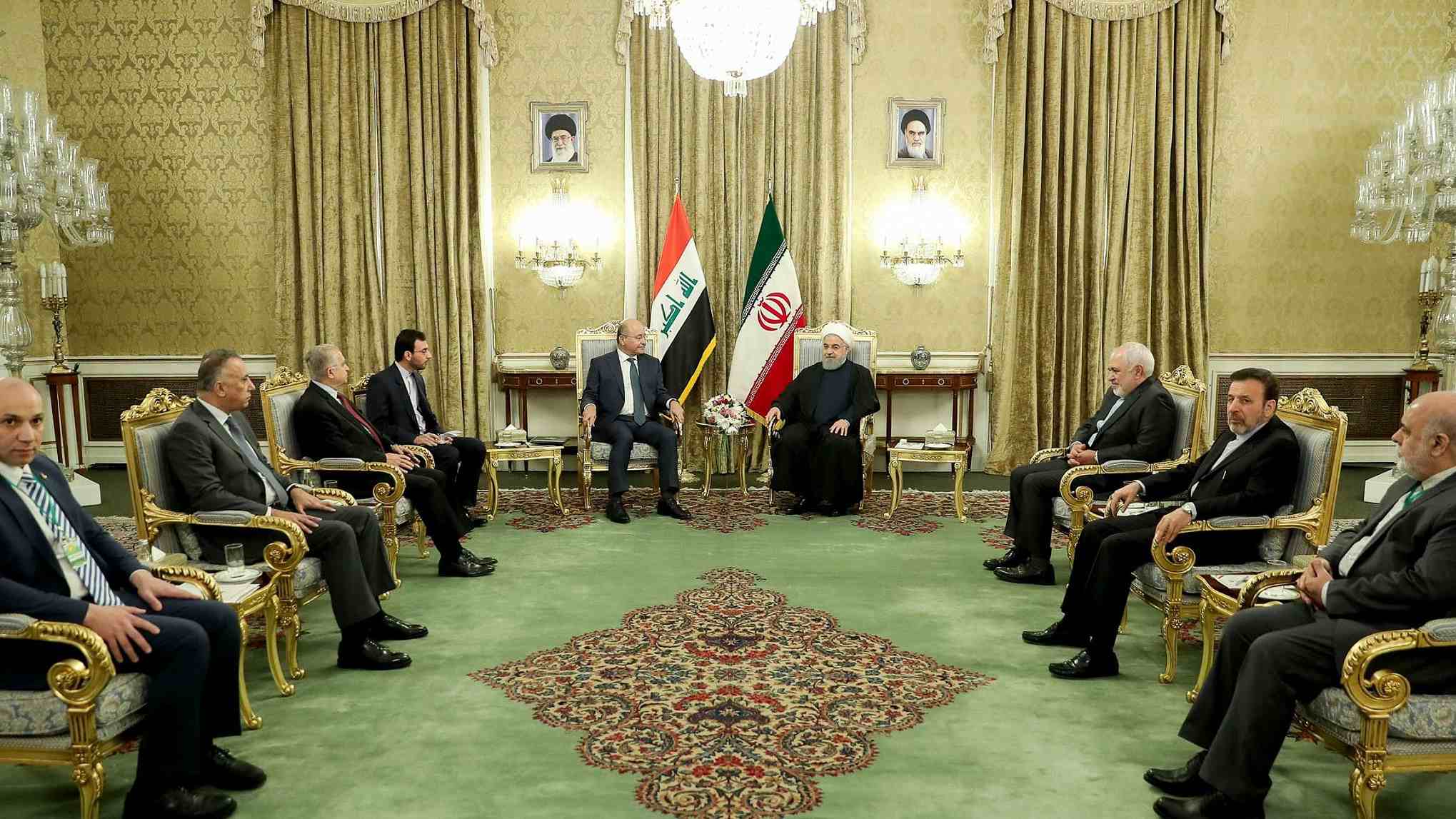 Iran's President Hassan Rouhani (R) meets with Iraq's President Barham Salih in Tehran, Iran, November 17, 2018. (Photo: VCG)
Iraq will send a delegation to the US seeking an exemption from sanctions against Iran that would allow it to keep importing Iranian gas, Iraqi Prime Minister Adel Abdul Mahdi said on Tuesday.
Iran is Iraq's third-largest trading partner and up to 45 percent of Iraq's electricity is dependent on Iranian natural gas plants. When Washington imposed sanctions on Iran's oil sector on November 5, it gave Iraq a 45-day waiver to continue its energy purchase.
"The American side is cooperating with Iraq to find solutions that would remove pressure on Iraq because gas is linked to a very sensitive issue which is electricity," Abdul Mahdi told a news conference.
After the US reimposed sanctions on Iran after announcing its pull-out from the nuclear agreement, companies that buy, ship or insure shipments of Iranian oil can be excluded from the American market and banking system unless they obtain waivers from the US
Over the summer, Iraq failed to pay its electricity bill to Iran on time, which prompted Tehran to cut the power off and triggered widespread protests in the south of Iraq.
Iraqi officials have said they need around two years to find an alternative source to Iranian oil.