4 IS militants killed in airstrike in eastern Iraq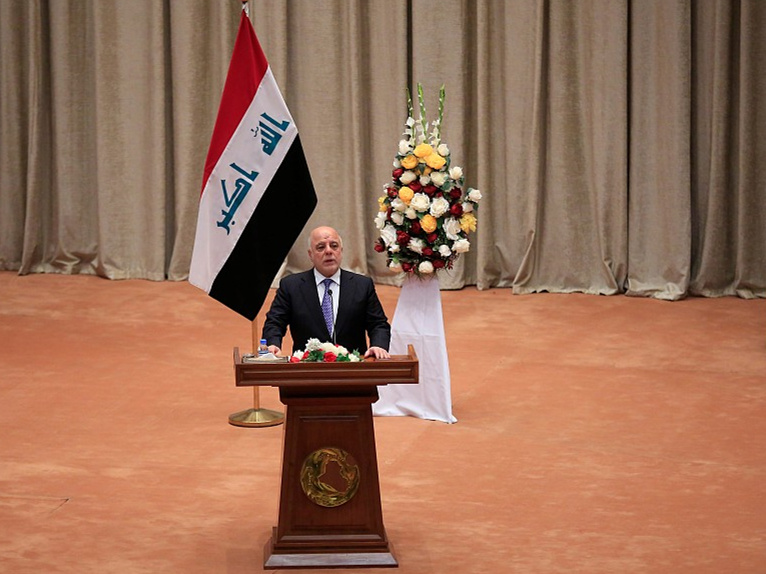 File photo of former Iraqi Prime Minister Haider al-Abadi. (Photo: VCG)
BAGHDAD, Nov. 17 (Xinhua) -- At least four Islamic State (IS) militants were killed Saturday in an airstrike in Iraq's eastern province of Diyala, a provincial security source said.
Acting on intelligence reports, the Iraqi warplanes bombarded an IS hideout in Himreen mountainous area in northeast of the provincial capital Baquba, about 65 km northeast of Baghdad, Major Alaa al-Saadi, from Diyala Operations Command, told Xinhua.
The bombardment destroyed the hideout and killed four militants, al-Saadi said.
The Iraqi forces are carrying continuing reconnaissance and surveillance in difference areas to track the extremist IS militants and destroy their locations, al-Saadi added.
Despite repeated military operations in the Diyala province, remnants of IS militants are still hiding in some rugged areas near the border with Iran, and in the sprawling areas extending from the western part of the province to the Himreen mountain range.
On Dec. 9, 2017, the former Iraqi Prime Minister Haider al-Abadi officially declared full liberation of Iraq from the IS extremist group.
However, small groups of IS militants have since regrouped in rugged areas, carrying out attacks against security forces and civilians despite the military operations from time to time to hunt them down.