Ecuador's ex-president subpoenaed in kidnapping probe
QUITO, Nov. 7 (Xinhua) -- Ecuador's ex-president Rafael Correa was subpoenaed on Wednesday to undergo a trial for his alleged role in an attempted kidnapping of a political rival.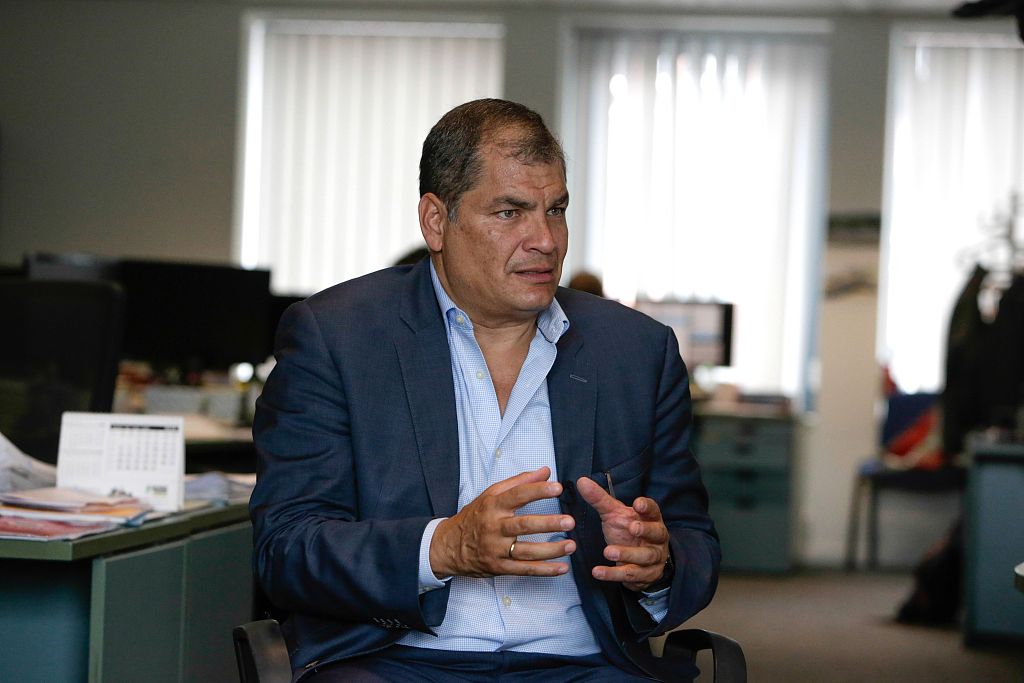 Ecuador's ex-president Rafael Correa. (Photo: VCG)
He was summoned by Judge Daniella Camacho, who sits on Ecuador's National Court of Justice, for the 2012 kidnapping case of Correa's political rival Fernando Balda.
The court said via Twitter that Correa, who is now residing in Belgium with his family, and three others are accused of ordering the kidnapping.
The others include former intelligence agents Raul Chicaiza and Jessica Falcon, who are currently detained, and former national secretary of intelligence Pablo Romero, who is also abroad.
The trial cannot begin until Correa and Romero appear in court, according to Camacho.
Correa, who left office in 2017 after 10 years in power, was accused by Balda of being behind the attempted kidnapping in Bogota in August 2012.
Balda alleged five people forced him into a car, but Colombian police succeeded in intercepting the vehicle.
The "Balda Case," as it's known in Ecuador, has a long and convoluted history.
A member of Correa's progressive PAIS Alliance, Balda had a falling-out in 2006 and joined the opposition, becoming an ardent anti-Correa activist.
Following his failed kidnapping in Bogota, Balda was deported to Ecuador to serve a sentence for slander. Shortly afterwards, he denounced Correa for ordering his kidnapping.
Correa denied the charges, claiming they are politically motivated.