Greece begins fining the unvaccinated elderly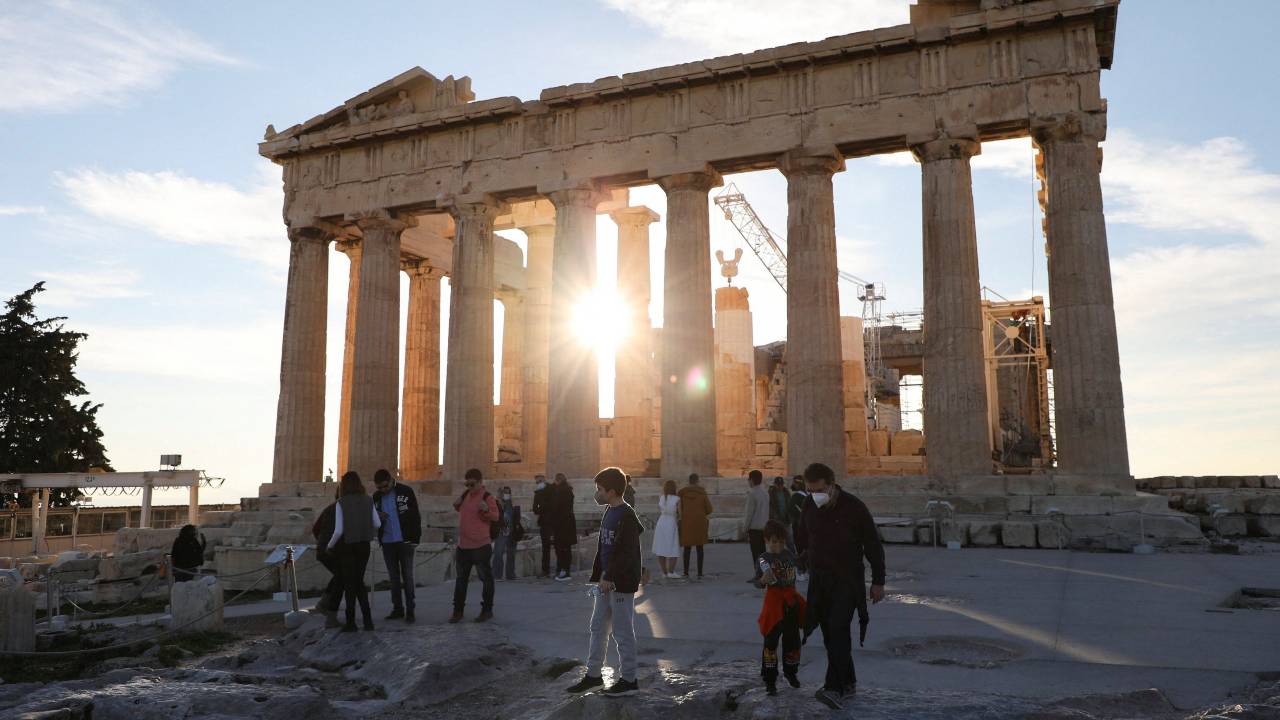 Greece has begun imposing a fine on those 60 and over who are unvaccianted against COVID-19, in a bid to accelerate the lackluster take-up doses. From Monday fines up to $114 will be issued to those found to be unvaccinated.
Greek Prime Minister Kyriakos Mitsotakis made a last moment plea over the weekend for unvaccinated to get their jab.
"All Greeks over the age of 60 that have not been vaccinated, will have to get at least the first jab until January 16, I repeat, until January 16. They are our priority. If they don't, every month that goes by they get a fine of $114 which will be immediate in effect from the day I announced earlier," said Mitsotakis
The prime minister announced the measures late last November as the government was preparing for the almost inevitable spike in cases, linked to the highly transmittable Omicron variant.
From Monday if you're over 60 and still unjabbed the fine will be 114 dollars a month, every month, except for January which will be halved to $57 as the fine came into effect halfway through the month.
The money will be collected at the end of the year when citizens are required to file their income taxes.
Fines polarize country
Although opposed by opposition party SYRIZA, there's little chance of the policy being reversed, as the governing New Democracy party has a majority in parliament.
"I've done all three doses and haven't had any issues, but for those who refuse to do it something needs to be done, if it's a fine, let it be, so we can all get the vaccines and go back to our lives before the pandemic. As we see vaccinations really help to curb the cases. So let's do it," said Athenian Giannis Symeonidis.
The fines have polarised the country, with the majority agreeing that the only way to achieve herd immunity is mandatory vaccination, while there are those who have voiced their disappointment as they believe this measure only radicalizes those who oppose vaccines.
"I personally believe that each individual independently from their age should decide for themselves on how they should be protected, especially when it comes to their own health. They should take the decision not others, we cannot force them," said Giorgos Kampouridis.
The fines might be extended still, with Omricon cases surging and hospital beds filling up, the health authorities would like to see the policy extended to those even younger, a step the government has so far been unwilling to take.