Libya PM calls for 'common vision' ahead of crisis talks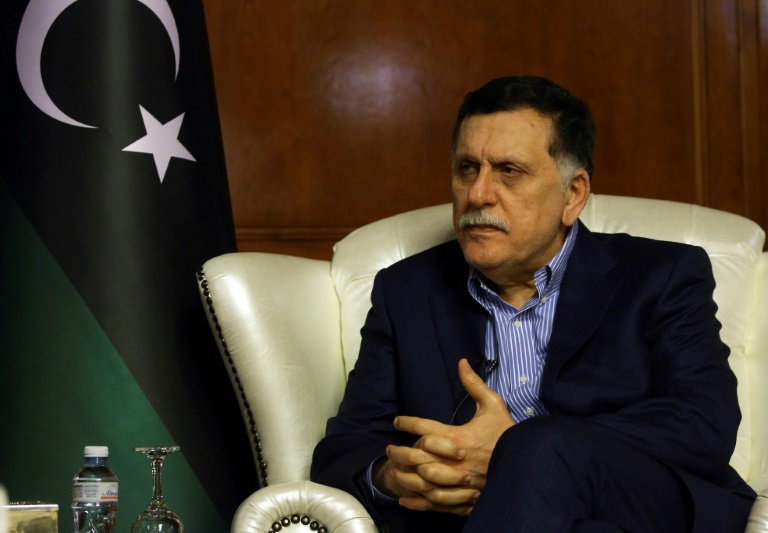 The head of Libya's Government of National Accord Fayez al-Sarraj (Photo: AFP)
Libya has been beset by violence since dictator Moamer Kadhafi was ousted and killed in a NATO-backed uprising in 2011, with rival groups vying for territory and oil wealth.

Many Libyans put the country's crisis down to rivalries between foreign nations -- including Western and Arab powers -- who they say pursue their own narrow agendas by supporting one group against others.
But Sarraj "saluted" France for organising a conference in Paris in May that brought together the four main protagonists in Libyan politics, including himself.
The meeting yielded a commitment to hold elections on December 10, but this goal appears unlikely to be met.
Sarraj's Government of National Accord (GNA) was set up under a 2015 UN-brokered deal, but a rival administration based in the country's east refuses to recognise its authority.
Sarraj said he regretted that decisions taken at the May conference had not been respected.
He criticised the Libyan parliament based in the east, saying it had failed to respect its commitments made in Paris to carry out preparations needed for elections.
- 'Wishful thinking' -
When asked about the timing of elections, Sarraj said "any mention of a date ... without putting in place a constitutional framework is a form of wishful thinking".
The timing of elections divides key Western powers. While France has pushed for the December date, Italy and the US have opposed this.
"It is necessary to unify the international (community's) position with regard to Libya," Sarraj said, calling for a "common vision" for the country.
He said Italy and France should overcome their differences "so that there are no points of contention" between them.
Sarraj's biggest challenge is tackling insecurity, particularly in the capital, where militias continue to hold sway.
Between late August and late September, fighting in and around Tripoli between armed groups from the capital and others from western Libya killed at least 117 people and wounded more than 400.
Under pressure from the UN mission in Libya, the GNA announced new "security arrangements", which have yet to come into place visibly.
"We are starting to implement this plan, but it requires international support and the engagement of all (Libyan) parties" to avoid new violence, he said.
The security plan aims to replace the militias with "regular army and police units", Sarraj told AFP.
But he said some militias had "played a positive role in contributing to securing the capital and other cities, and in the fight against terrorism".
"Putting all these factions in the same box" represents an injustice to some young Libyans, who could integrate successfully into the security forces, Sarraj told AFP.