Thousands of police officers deployed to search helicopter-escaped gangster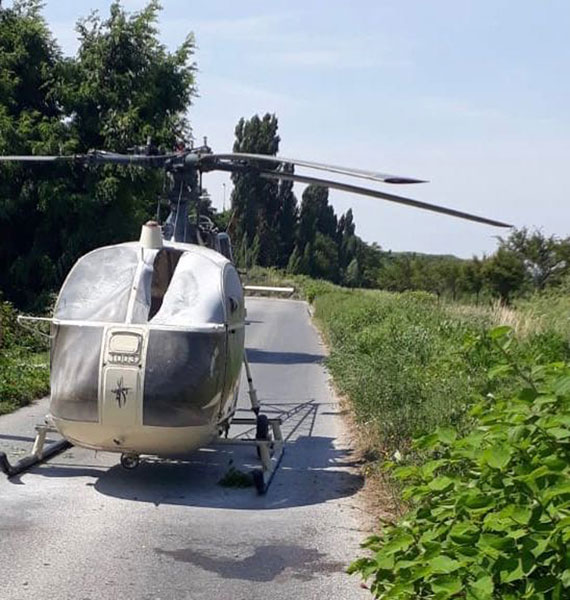 French government had deployed heavy security staff to seek for a gangster who escaped prison by helicopter at the weekend, a government official said on Tuesday.
"2,900 policemen are moblized since Redoine Faid's escape," Benjamin Griveaux, the government's spokesman said.
"The first objective is to arrest him and bring him before justice, and then the inquiry can do its work so that this type of event does not occur," he added in a interview with BFMTV news channel.
Griveaux stressed that once responsibilities were identified, there would be sanctions against those who failed to fulfill their responsibilities in the escape of Redoine Faid.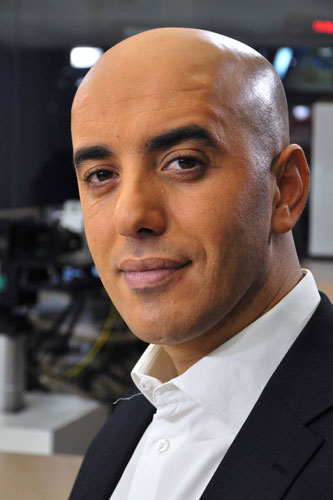 In this photo dated Nov. 22, 2010, notorious French criminal Redoine Faid poses prior to an interview with French all-news TV channel, LCI, as he was promoting his book, in Boulogne-Billancourt, outside Paris, France. Faid serving 25 years for murder made an audacious escape from prison Sunday after a helicopter carrying several heavily armed commandos landed in a courtyard, freed him from a visiting room and carried him away. (File photo: IBO/Sipa via AP)
Faid, 46, broke out of a prison south of Paris by helicopter that landed in the jail grounds on Sunday.
Two heavily armed men used smoke bombs and angle grinders to free the gangster who was meeting his brother in the visitors' room.
The razed helicopter, which had been hijacked from a flying club, was later found by local police.
Faid was serving a 25-year sentence at a prison south of Paris for an armed robbery that led to the death of a policewoman in 2010.
In 2013, in his first escape, the Hollywood-inspired man held four prison wardens hostage and used explosives to blast through five prison doors. He was on the run for six weeks before he was captured by the police.
In 2009, still on parole, Faid wrote a book recounting his past and his rise as a criminal in the tough suburbs of Paris. In the book he claimed to have turned his back on criminality, but was jailed again only one year later for committing yet another robbery.

Top: This photo taken on Sunday, July 1, 2018 and provided on Monday, July 2, 2018 by the AP on the condition that its source not be revealed shows an helicopter abandoned by notorious French criminal Redoine Faid after his escape from a prison, in Gonesse, north of Paris, France. Faid serving 25 years for murder made an audacious escape from prison Sunday after a helicopter carrying several heavily armed commandos landed in a courtyard, freed him from a visiting room and carried him away. (Photo: AP)