Russia, Japan start joint naval drills in Gulf of Aden: Russian Navy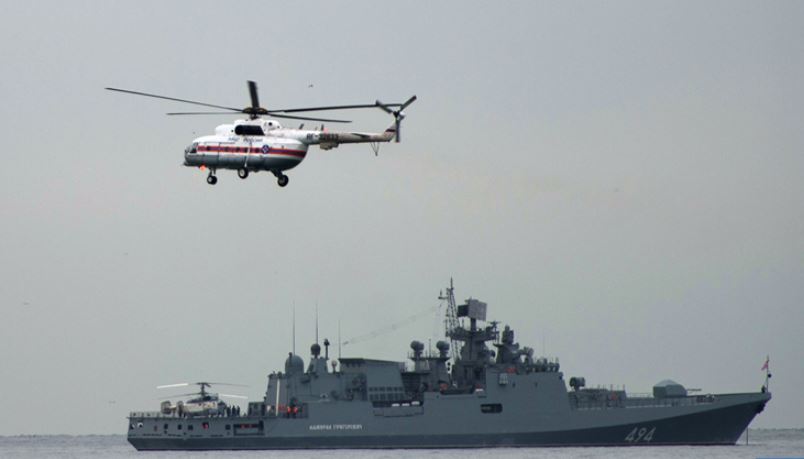 Photo taken on Dec. 27, 2016 shows a navy ship and a helicopter taking part in a rescue operation on the Black Sea coast at the crash site of Russian Defense Ministry's Tu-154 aircraft near Sochi, Russia. (Photo: Xinhua)
MOSCOW, Nov. 10 (Xinhua) -- Joint anti-piracy naval drills of Russia and Japan had kicked off in the Gulf of Aden, Russia's Northern Fleet said Saturday.
Combat ships of the Russian Navy and the Japan Maritime Self-Defense Force participated in the drills, including the Northern Fleet's Severomorsk anti-submarine ship and the Japanese destroyer Ikazuchi, according to Northern Fleet's spokesman Vadim Serga.
"Such interaction between Northern Fleet's sailors and the Japan Maritime Self-Defense Force is taking place for the first time in the history of the Russian Navy," Serga was quoted as saying by Russia's Interfax news agency.
The naval drills were aimed at increasing cooperation between the Russian and Japanese warships in the fight against piracy and terrorism, Sputnik news agency cited Serga as saying.
During the exercises, the crews of the ships will exchange information, detect suspicious vessels, train sorties of shipborne helicopters, conduct simulated attacks and carry out excursions, according to Serga.