Trump signs proclamation limiting migrant asylum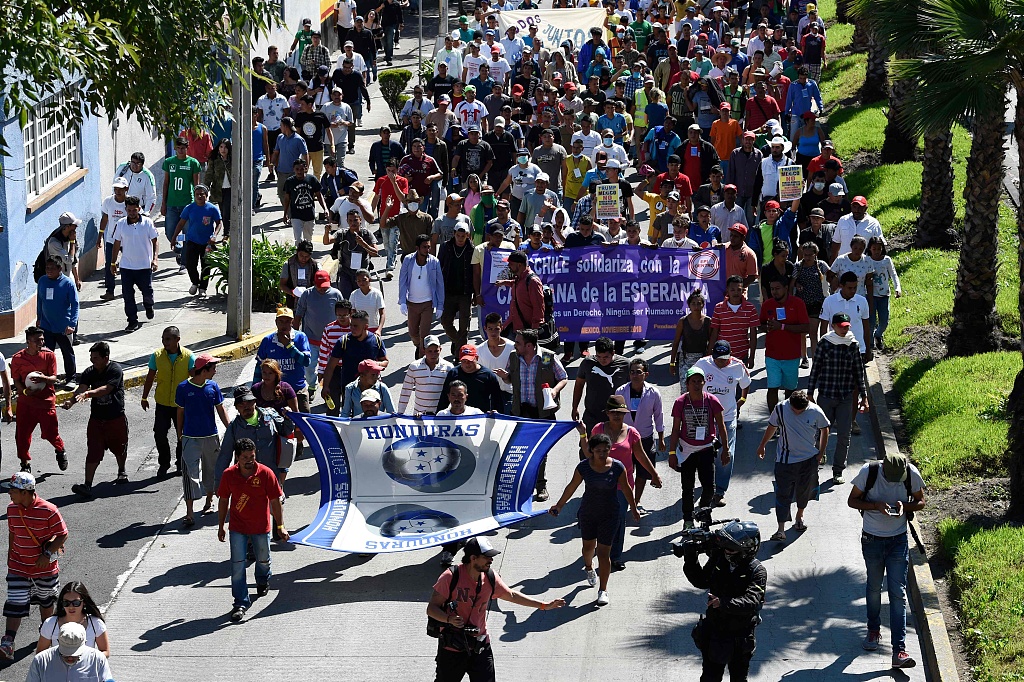 A group of Central American migrants heading in a caravan to the US, and who are staying at a shelter set up at the Sports City in the Mexican capital, during a stop in their journey, march towards the United Nations High Commissioner for Refugees (UNHCR) hadquarters in Mexico City on November 8, 2018. (Photo: VCG)
President Donald Trump has signed a proclamation to deny asylum to migrants who enter the United States illegally through the U.S.-Mexico border.
Trump invoked the same national security powers he used to push his travel ban through. He says he wants people to come to the U.S. legally.
The move on Friday was spurred in part by caravans of Central American migrants slowly moving north on foot, but officials say it will apply to anyone caught crossing illegally.
Officials say the measure is meant to funnel asylum seekers through official border crossings for speedy rulings instead of having them try to circumvent such crossings on the nearly 2,000-mile (3,200-kilometer) stretch.
The busy ports of entry already have long lines and waits, forcing immigration officials to tell some migrants to return to make their claims.
Trump's proclamation puts into practice regulations adopted by immigration officials on Thursday.