Man arrested after incident in west London: British police
LONDON, April 13 (Xinhua) -- A man has been arrested after an incident in west London on Saturday morning. Police firearms and Taser were discharged, according to a latest statement released by Metropolitan Police.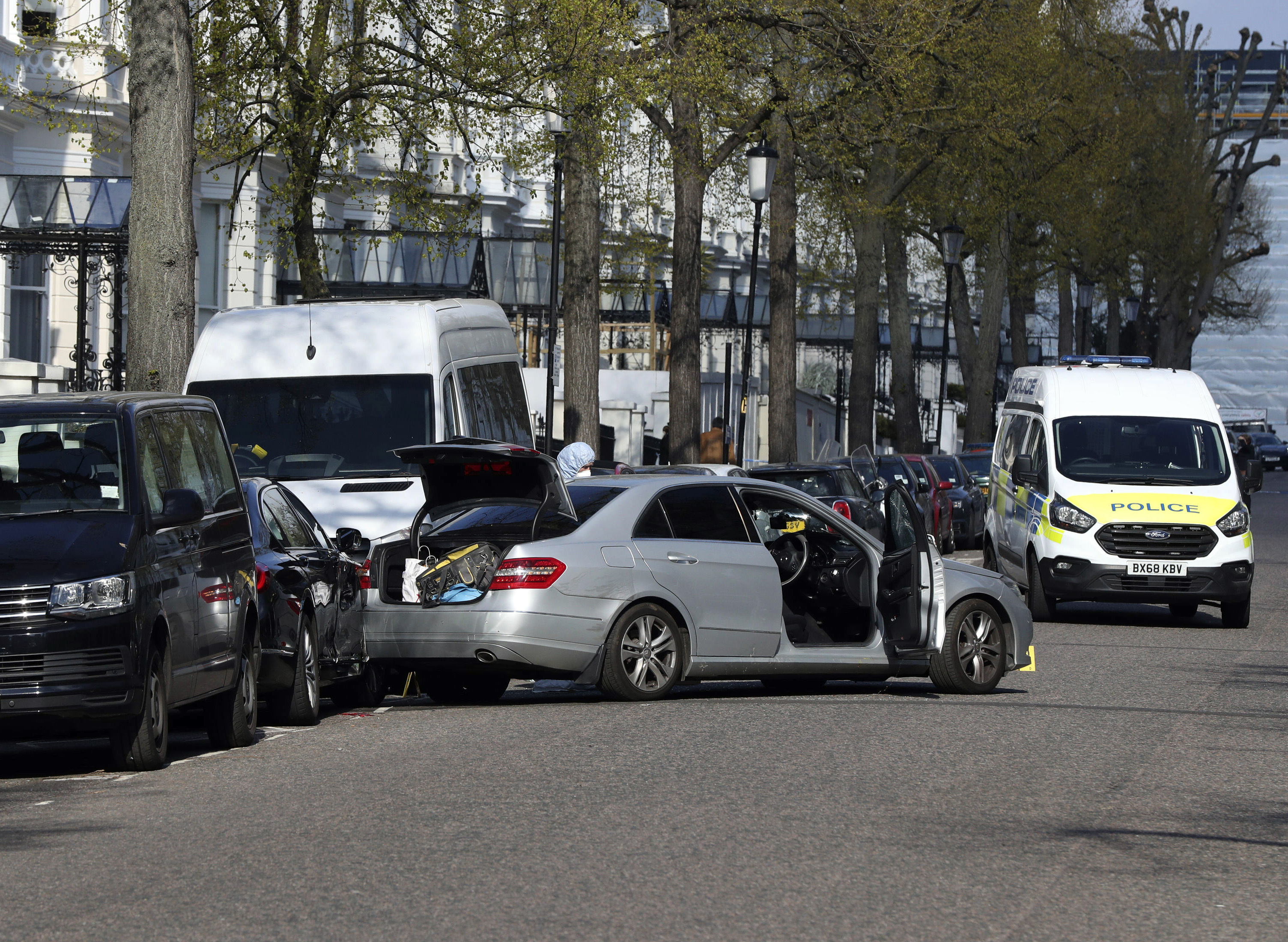 (Photo: AP)
According to the statement, police were called at around 8:30 a.m. local time on Saturday, with reports of a car in collision with a number of parked vehicles near the Ukrainian Embassy in Holland Park, west London.
"As part of the protective security arrangements for London, armed and unarmed officers were deployed to this incident,"said the statement, adding that "on arrival at the scene, a vehicle was driven at police officers."
Police confirmed that firearms and Taser were discharged, the vehicle was stopped and a man in his 40s was arrested, not injured.
Andy Walker, chief superintendent in the Met's Specialist Firearms Command, said: "as is standard procedure, an investigation is now ongoing into the discharge of a police firearm during this incident."
"While this takes place, I would like to pay tribute to the officers involved this morning who responded swiftly to this incident and put themselves in harm's way, as they do every day, to keep the people of London safe," Walker said.
The police said the incident was not related with terrorism.
According to media Sky News, police opened fire on a vehicle outside the Ukrainian embassy after the driver deliberately rammed into the official car of the country's ambassador to Britain.
"The ambassador, Natalia Galibarenko, was not at the embassy at the time and no other staff were injured," said the report of Sky News.