Six missing after two US military planes crash off Japan: officials
Six US marines were missing after two American military aircraft crashed on Thursday during a refuelling operation off the coast of Japan, officials from both countries told AFP.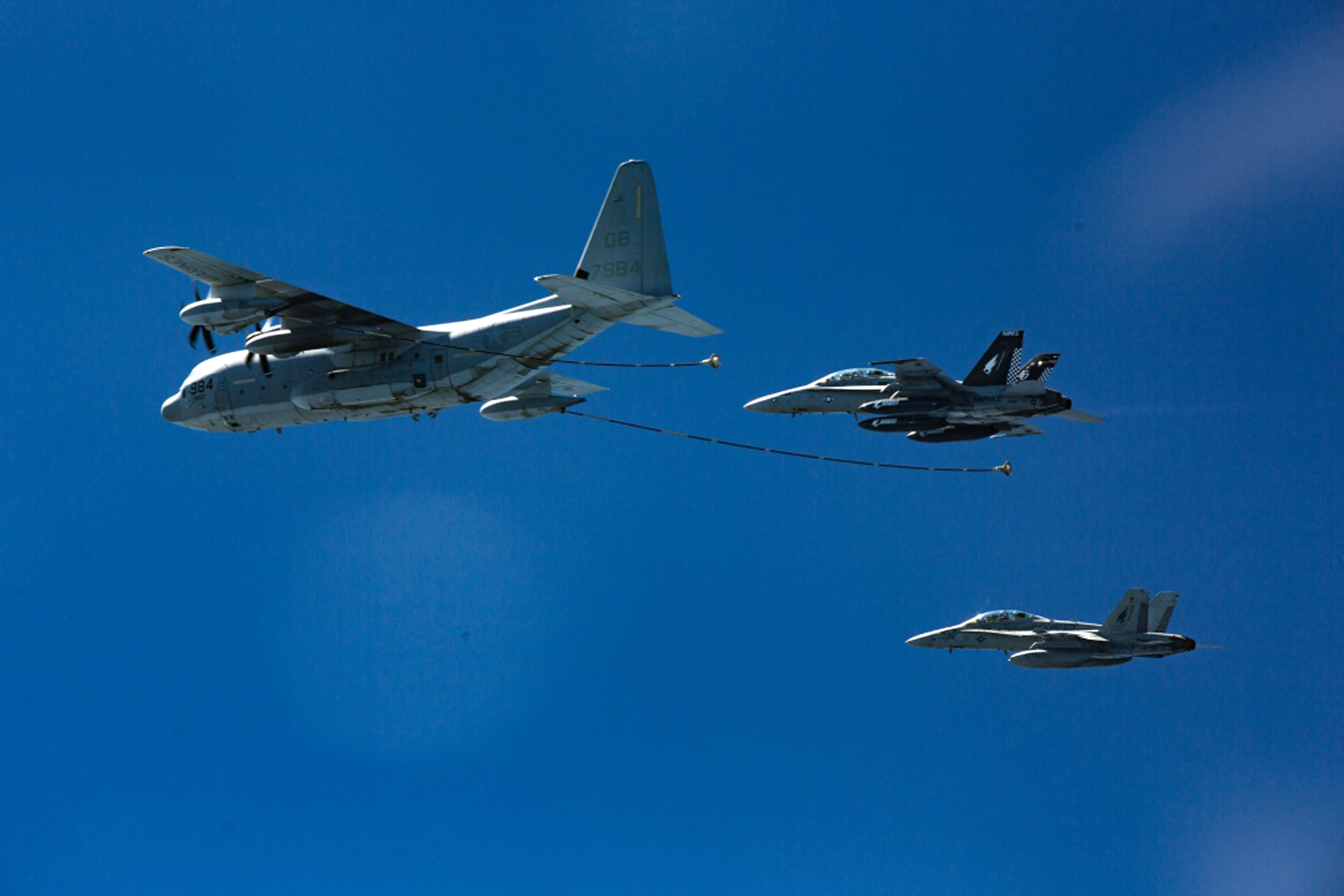 (File photo)
The two planes -- an F-18 fighter and a C-130 tanker -- were involved in a "mishap about 200 miles off of the coast of Japan around 2:00 am" according to a statement from the US Marines in Japan.
A US defense official told AFP there had been a crash after the plane took off from Marine Corps Air Station Iwakuni in southern Japan.
A spokesman for Japan's Self-Defense Forces said that one of the airmen had been rescued but the immediate fate of the remaining crew members was unclear.
The crew member was being assessed by doctors, the Marine statement said, adding that "the search and rescue operations continue for the remaining six."
The C-130 was thought to be carrying five servicemen and the F-18 two, said the Japanese official, who added that Japan had scrambled four aircraft and three ships in the search.
US media also reported five crew on the C-130 and two on the F-18.
"We are thankful for the Japan Maritime Self-Defense Force's efforts as they immediately responded in the search and rescue operation," the Marines said.
The planes took off from Marine Corps Air Station Iwakuni in southern Japan and were "conducting regularly scheduled training when the mishap occurred," the statement said.
The circumstances of the mishap are currently under investigation, the military added.
The US military has about 50,000 troops stationed in Japan and accidents are not uncommon.
In November, a US navy fighter jet crashed into the sea off Japan's southern island of Okinawa and its two crew members were rescued alive.
The US military has also experienced difficulties with its Osprey helicopters, with several emergency landings, a deadly crash and a piece of the chopper falling on the grounds of a Japanese school.
Those incidents have stoked tensions between close military allies Washington and Tokyo and led to protests against the deployment of Ospreys by residents living near US bases.