Inflation in Russia hits 17.83% in April, highest since 2002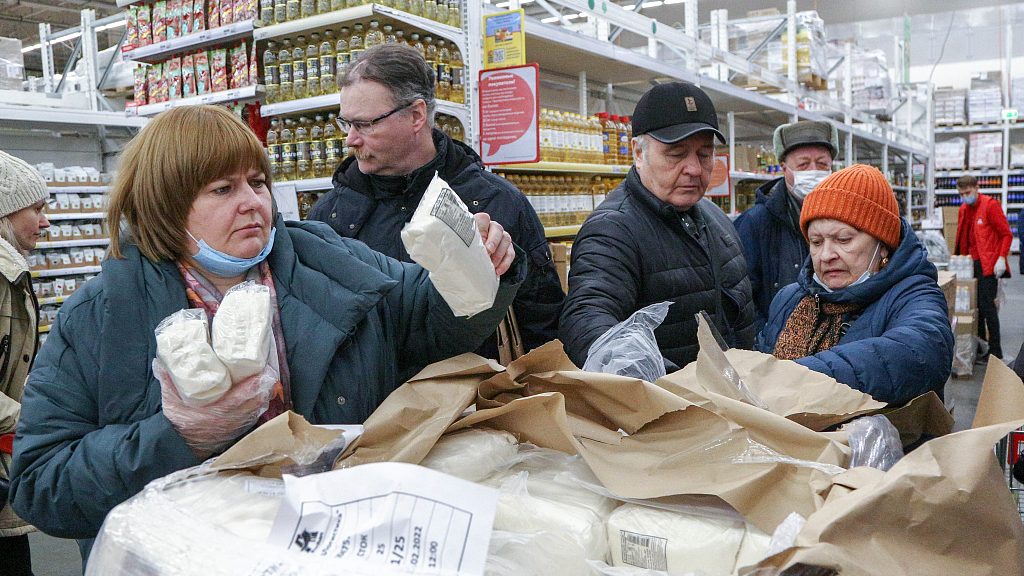 Consumer inflation in Russia accelerated in April to 17.83 percent from a year earlier, official data showed on Friday, as the Russia-Ukraine conflict and the consequent sanctions pressured prices and disrupted supply chains.
Although the price spike was weaker than analyst estimates of 18 percent by a Bloomberg survey of 16 economists, it reached the highest level since January 2002.
Food prices soared by 22.07 percent in April from a year earlier, while the core rate, which excludes fuel and production, ran at 20.4 percent, according to Russia's federal service for state statistics.
The fall in the ruble to record lows in March boosted demand for a wide range of goods from food staples to cars on expectations that prices will rise even more.
The ruble has recovered since and firmed to a near five-year high against the euro on Friday.
High inflation has been the key concern among households for years as it dents living standards, a fall which this year will be aggravated by a steep economic contraction.
The Bank of Russia had set an inflation target of 4 percent but expects it to fall between 18 percent to 23 percent this year.
In late April, the central bank cut its key rate to 14 percent after an emergency rate hike to 20 percent in February, saying it saw room for more monetary easing to help the economy.
The spillover impact of the Russia-Ukraine conflict has weighed on inflationary pressures in major economies.
Driven by soaring energy prices, the U.S. has seen its consumer prices standing at a level near a 40-year high, while eurozone inflation also inched up to a new record high of 7.5 percent in April.