UN Security Council puts discussion on Gaza violence on agenda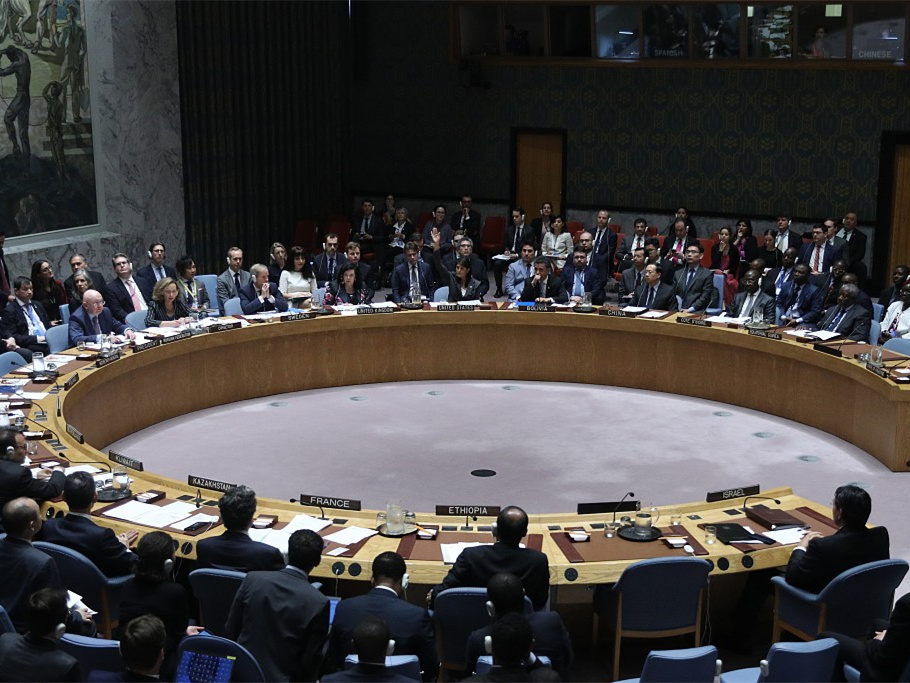 General view of the Security Council meeting on the situation in the Middle East including the Question of Palestine at the United Nations Headquarters in New York, United States on June 01, 2018. (File photo: VCG)
UNITED NATIONS, Nov. 13 (Xinhua) -- The UN Security Council added to its Tuesday schedule a discussion on the escalation of violence in Gaza, where the idea of visiting the occupied Palestinian territories was raised.
The closed-door meeting was requested by Kuwait, an Arab member on the council, and Bolivia, following one of the greatest surges of violence in the Palestinian enclave in years.
Both the Kuwaiti and Bolivian UN ambassadors as well as the UN envoys of Palestine and the Arab League met the press outside the council chamber after the meeting.
"The council is unable to find a solution to the situation in Gaza," said Kuwaiti Ambassador Mansour al-Otaibi, yet expressing his hope that the most powerful body of the UN could take action on the issue that keeps coming back to its members.
The idea was raised again that the council members go on a visit to the occupied Palestinian territories, he said, adding though not thoroughly discussed, the proposal was supported by many members at the meeting.
On behalf of the four ambassadors at the press counter, al-Otaibi condemned Israel's attacks on civilians and infrastructure in Gaza and expressed concern over its indiscriminate, excessive and disproportionate use of force.
Permanent Observer of Palestine to the UN Riyad Mansour, for his part, said "the council is paralyzed ... for reason that you all know" on resolving the ongoing conflict between the Israelis and Palestinians.
The Palestinian envoy also expressed his gratitude to Egypt, which acts as a mediator between the Palestinians and Israelis, and "our friends in the United Nations," for their efforts to de-escalate the situation.
Since Sunday night, unprecedented barrages of some 400 Gaza rockets have hit southern Israel, killing a Palestinian man in the city of Ashkelon and wounding at least 85 others, most of whom sustained light injuries.
In Gaza, the Israeli Air Force carried out more than 150 airstrikes, bombing Hamas' al-Aqsa TV and Hamas' headquarters in Gaza, as well as dozens of other sites including tunnels and military positions.
On Monday, the Israeli attacks killed at least three men and on Tuesday five more, according to the Palestinian Health Ministry in Gaza.
The abrupt violence was sparked by a failed Israeli undercover raid in Gaza on Sunday night. The undercover troops were exposed by Hamas militants, prompting a fire exchange that cost the lives of seven Palestinian militants and an Israeli officer.