Mass shooting in California, 13 dead
People's Daily app
1541670197000
Los Angeles (People's Daily) –Ventura County Sheriff Sgt. Eric Buschow says 13 people are dead, including a sheriff's sergeant and the gunman, after a shooting inside a crowded Southern California bar late Wednesday.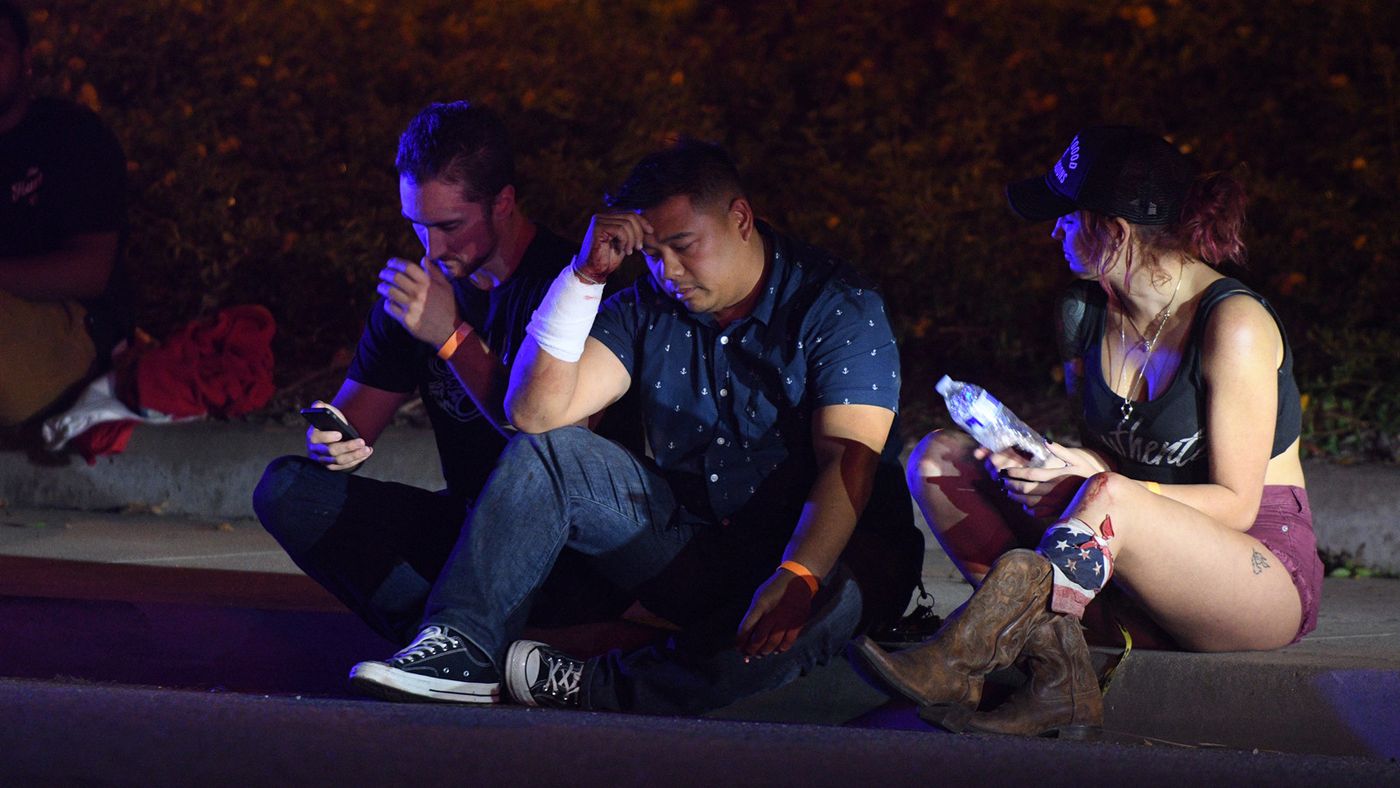 Fernan Diamse, center, has a bandaged arm after breaking a window to escape the shooting at Borderline Bar & Grill in Thousand Oaks. (Mike Baker/For the Times)
A gunman shot at least seven people, including a deputy sheriff, Wednesday night at a Thousand Oaks bar packed with hundreds of people, including college students.
Ventura County Sheriff's Department Capt. Garo Kuredjian told reporters at the scene that deputies responded to reports of shots fired at the bar around 11:20 p.m. When the deputies arrived, they exchanged gunfire with a suspect and one of the deputies was wounded, according to Kuredjian, who did not know if the gunman had been hit. Those wounded were sent to the local hospital.
A witness said that at least 30 shots had been fired," It was chaos, people jumping out of window, people hopping over gates to escape".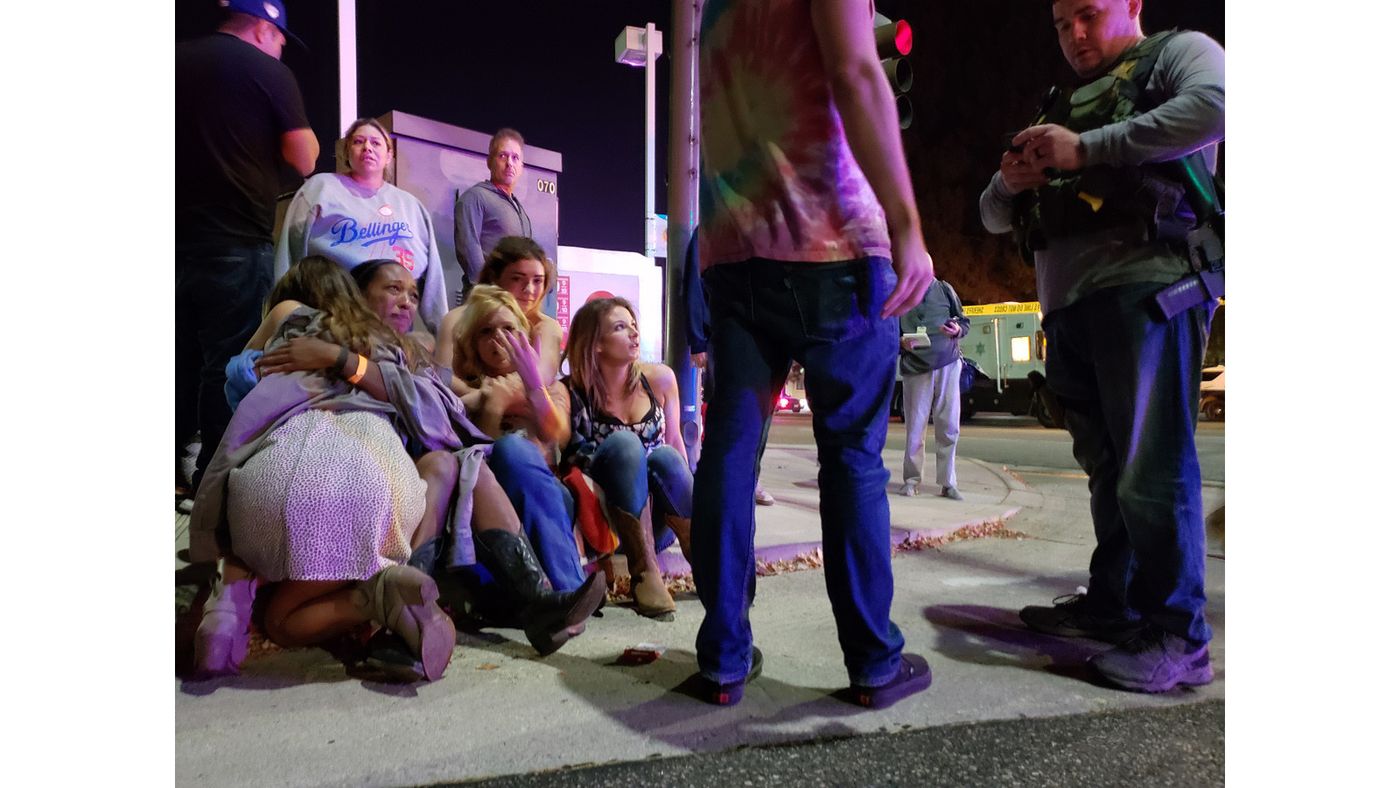 Witnesses console one another across the street from the Borderline Bar & Grill and talk to law enforcement. (Sean Greene/Los Angeles Times)
The FBI's Joint Terrorism Task Force had been dispatched to the scene and the shooting is under investigation.

Thousand Oaks is a city of about 130,000 people 64 kilometers west of Los Angeles.