Botswana welcomes more Chinese investments: minister
GABORONE, Nov. 20 (Xinhua) -- Botswana's Minister of Investment, Trade and Industry has said that the country welcomes more Chinese investments to assist in the realization of Vision 2036.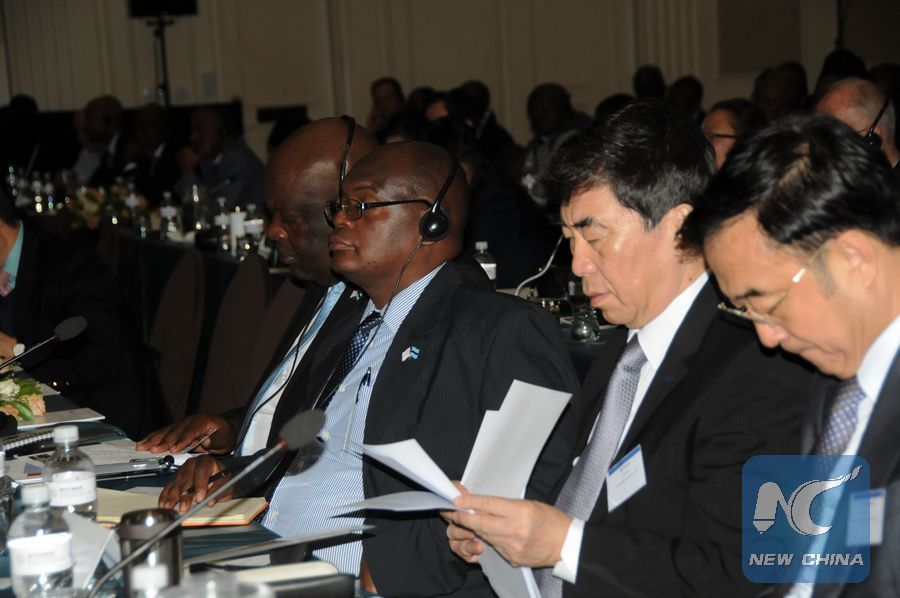 Chinese delegation and Botswana representatives attend the Botswana-China Business Forum in Gaborone, capital of Botswana, July 23, 2018 (File photo: Xinhua)
Speaking at the 30th anniversary celebration marking China State Construction Engineering Corporation's (CSCEC) presence in the country late Sunday in Gaborone, the capital of Botswana, the minister Bogolo Kenewendo said the country is keen to welcome more Chinese investments.
Botswana has reiterated her dedication to explore prospects of the Forum on China-Africa Cooperation (FOCAC), as the local economy seeks to move from middle-income status to high income status.
"We look forward to tapping into the FOCAC commitments on trade facilitation to increase our trade to China so as to further strengthen this relationship towards a win-win cooperation," said Kenewendo.
Botswana also expressed hope that China would help bridge the digital divide towards the attainment of development goals in the southern African country.
Kenewendo said the country wants to stimulate growth through value addition and beneficiation of natural resources, modernization of agriculture, full digitalization of information and communication infrastructure and empowerment and full participation of citizens towards transforming the country from a resource-reliant economy to a fully industrialized one.
CSCEC has witnessed growth in its 30 years in Botswana, having undertaken over 110 private and public projects.