Pompeo lauds progress in N. Korea visit, but Pyongyang says talks 'regrettable'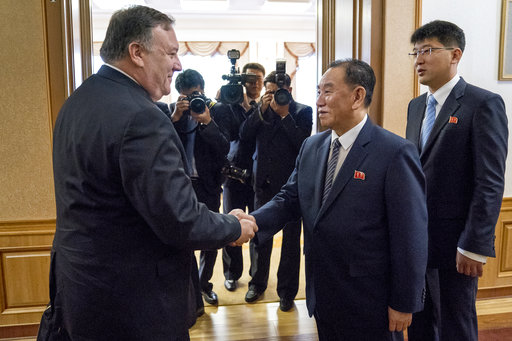 US Secretary of State Mike Pompeo on Saturday wrapped up a visit to the Democratic People's Republic of Korea (DPRK), which he said has seen some progress, but the DPRK said is regrettable.
US State Department spokesperson Heather Nauert tweeted that Pompeo spoke briefly before leaving Pyongyang.
"These are complicated issues but we made progress on almost all the central issues. Some places, a great deal of progress, other places, there's still more work to be done," he said.
Pompeo told reporters that the two sides "had many hours of productive conversations" to deliver the commitments made in the Singapore summit.
He said that a meeting between the two sides has been set up on July 12 in Panmunjom along the inter-Korean border to discuss in a day or two the repatriation of US soldiers' remains left in the DPRK in the 1950s.
Pompeo paid a visit to the DPRK from Thursday to Saturday, weeks after U.S. President Donald Trump met with DPRK's top leader Kim Jong Un in Singapore on June 12.
However, the DPRK on Saturday expressed deep regret over the result of Pompeo's visit, according to Korean Central News Agency.
The DPRK felt deep regret over the attitude of the US delegation led by Pompeo at the high-level talks held Friday and Saturday with DPRK officials, a spokesman of the country's Foreign Ministry said.
The spokesman also expressed "deep worry over the result of the talks," saying that the talks have not only failed to be of any help in trust-building between the two sides, but also could result in the wavering of DPRK's will to work for denuclearization on the Korean Peninsula.
According to US media reports, Pompeo did not meet Kim during the visit, unlike his previous trips during which he had met with the DPRK's top leader.
In efforts towards denuclearization and lasting peace on the Korean Peninsula, China has proposed a "dual-track" approach, urging both Washington and Pyongyang to meet each other halfway.
Russia also advocated normalization on the Korean Peninsula and has made efforts with the respective countries to produce a settlement of disputable issues on the peninsula.