S.Korea, DPRK hold liaison office meeting in Kaesong
South Korea and the Democratic People's Republic of Korea (DPRK) held a vice-ministerial-level meeting Friday at the inter-Korean liaison office in the DPRK's border town of Kaesong.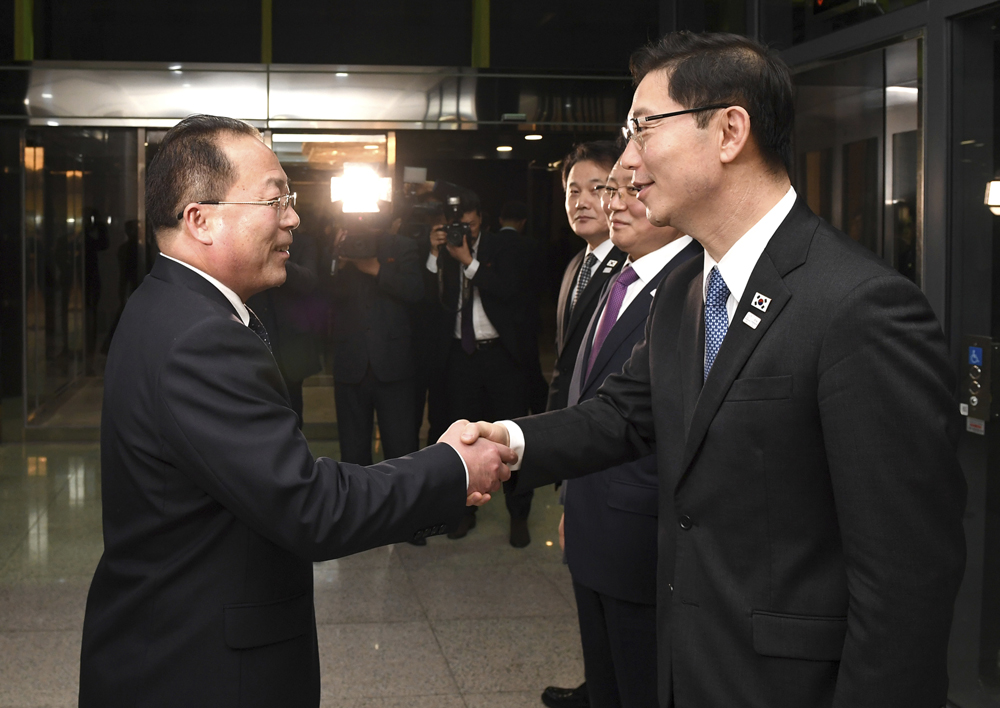 In this photo provided by South Korea Unification Ministry, South Korean Vice Unification Minister Chun Hae-sung, right, shakes hands with the head of North Korean delegation Jon Jong Su after a meeting at Panmunjom in the Demilitarized Zone in Paju, South Korea, Wednesday, Jan. 17, 2018. (File photo: South Korea Unification Ministry via AP)
Seoul's unification ministry vice spokesperson, Lee Eugene, told a press briefing that Vice Unification Minister Chun Hae-sung was scheduled to participate in the meeting between chiefs of the inter-Korean liaison office in Kaesong slated for 11 a.m. local time (0200 GMT).
Chun's DPRK counterpart is Jon Jong Su, vice chairman of the DPRK's Committee for the Peaceful Reunification of the Fatherland. They have served as co-heads of the liaison office, which was opened in September for round-the-clock communications between the two Koreas.
During the meeting, Chun and Jon would review the implementation of agreements, which the leaders of the two Koreas reached, and make comprehensive discussions on relevant issues, the vice spokesperson said.