Ukrainian president greenlights termination of key partnership agreement with Russia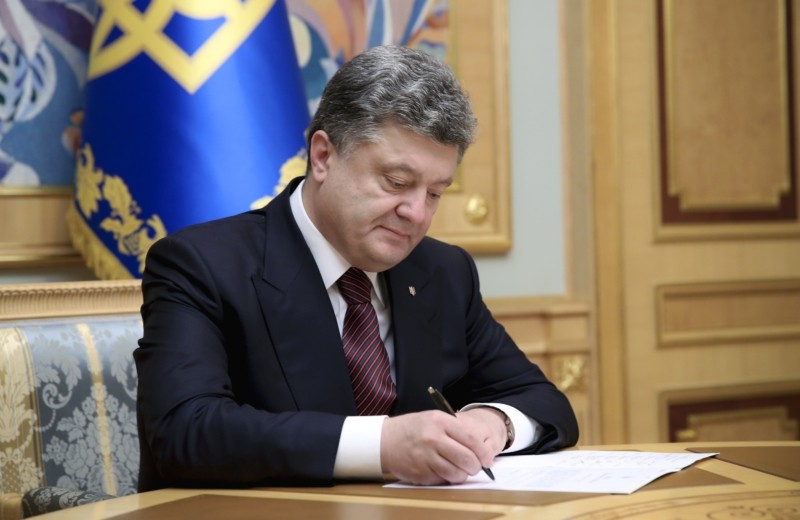 Ukrainian President Petro Poroshenko. (Photo: AP)
KIEV, Sept. 17 (Xinhua) -- Ukrainian President Petro Poroshenko has signed a decree to enforce a decision of the National Security and Defense Council (NSDC) on terminating the key partnership agreement with Russia, the presidential press service said in a statement on Monday.
Adopted earlier this month, the NSDC decision envisages that the Ukrainian-Russian Treaty on Friendship, Cooperation and Partnership, which expires on March 31, 2019, will not be prolonged by Ukraine.
Iryna Lutsenko, the Ukrainian president's representative in the parliament, said Poroshenko will submit to the parliament a draft law on the suspension of the agreement, while the Ukrainian Foreign Ministry will officially inform Moscow about the move by Sept. 30.
Signed in 1997, the Ukrainian-Russian treaty is a document which fixes the principle of strategic partnership between the two states.
Under the agreement, Kiev and Moscow pledged to respect the inviolability of each other's borders and to peacefully settle disputes.
While commenting on Kiev's intention to scrap the treaty, Kremlin spokesman Dmitry Peskov said he believes that "it would be unreasonable to take any steps that could inflict additional harm on the interests of the two countries' people."
Relations between Kiev and Moscow have been deteriorating since early 2014 over their different stances on the developments in Crimea and eastern Ukraine.
According to the Ukrainian Foreign Ministry, between April 2014 and April 2018, the two former Soviet neighbors have either suspended or terminated 44 out of 451 treaties.