UN envoy calls for global poverty reduction
China Daily Global
1593602857000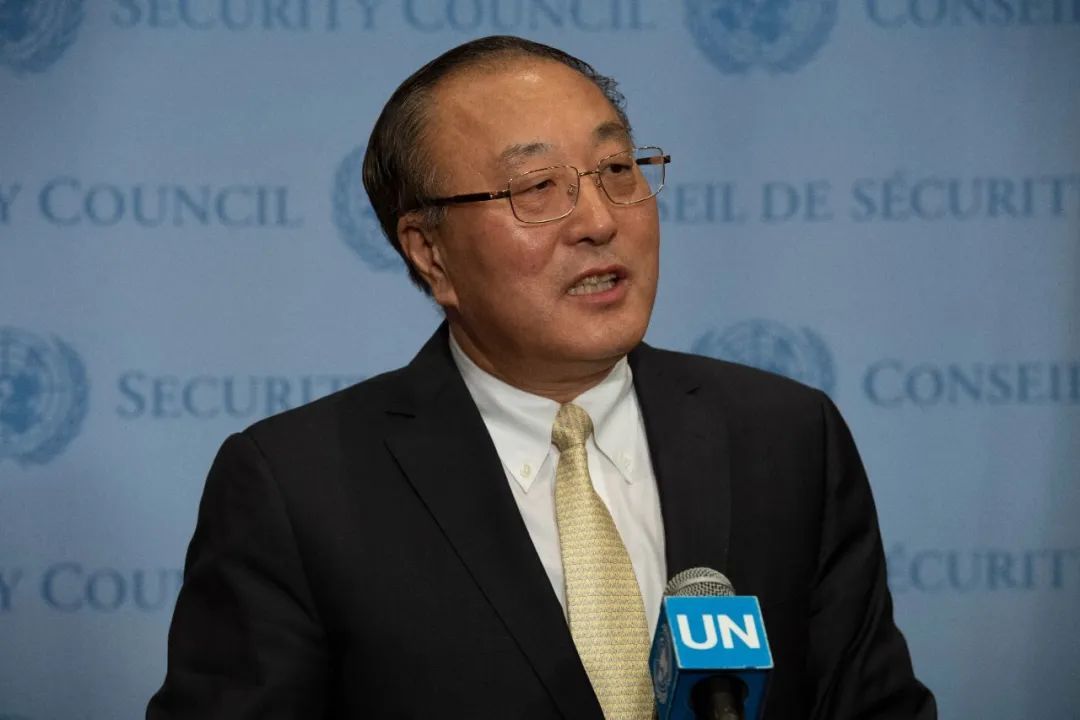 Zhang Jun, China's permanent representative to the United Nations. [Photo/Agencies]
China's top envoy to the UN called on the international community "to seize this opportunity to take joint actions and move forward the global cause of poverty reduction" at an event marking the inauguration of the United Nations' Alliance for Poverty Eradication.
Zhang said that ending poverty is a common objective of mankind and a big challenge that requires the hard work of generations of people.
Under the UN's leadership, thanks to the concerted efforts of the international community, a spectacular drop in poverty has been produced in the past decades.
This year we are marking the 75th anniversary of the founding of the UN and entering the decade of action for the Sustainable Development Goals. Zhang said, however, that the COVID-19 pandemic is posing challenges to poverty eradication.
"We should seize opportunity of the launching of the alliance to take joint actions and move forward the global cause of poverty eradication," Zhang said at the UN General Assembly virtual high-level meeting on poverty eradication on the theme "Trends, options and strategies in poverty eradication across the world" on Tuesday. The event marked the formal inauguration of the Alliance for Poverty Eradication, which was initiated by the president of the UN General Assembly,
"The Alliance can pull together all the factors and interests in poverty eradication and serve as a one-stop networking, information sharing and bridge-building center. The Alliance should provide a mechanism for interrogating the poverty challenge from all possible, or at least, multidisciplinary, angles. There is no amount of time and attention given to poverty eradication that is too much," said Tijjani Muhammad Bande, president of the UN General Assembly,
As a founding member of the Alliance, Zhang called for the international community to take development as a top priority.
"Development is a constant pursuit of human society. ... We should prioritize development in global macro policy coordination and address poverty through development," he said.
Zhang said countries need to act with greater urgency, increase input into development and formulate policies for development and poverty reduction based on national conditions.
"China has always put development at the center of its work. And we commit to mobilize engagement in all social sectors in poverty reduction," he said, adding that China benefits greatly from those approaches.
To achieve poverty eradication and leave no one behind, Zhang called for the countries to put people first.
"Advancing people's well-being should always be the core of our work," he said.
Zhang said China is committed to delivering a better life for the people. People are at the center of development and the fight against poverty.
From 2012 to 2019, the impoverished population in China dropped from nearly 99 million to 5.5 million. And the poverty occurrence rate fell from 10.2 percent to 0.6 percent.
Zhang said that in 2020, China is on track to lift all of its rural residents out of poverty who are under the current poverty line, and achieve relevant goals and targets set in the 2030 agenda 10 years ahead of schedule.
Zhang called for all relevant parties to work in a "down-to-earth manner", because poverty won't be ended overnight, and concrete actions are needed.
For years, China has been guided by regional, innovative, coordinated, green, open and shared development to achieve better quality and efficiency in combating poverty.
Targeted and tailored measures have been adopted to help support these advantages and ensure that no one is left behind, Zhang said.
Currently, Zhang said that with the spread of the novel coronavirus under control, China is working hard to achieve recovery and helping those in need on a priority basis, so as to minimize the impact of COVID-19 and meet poverty-reduction goals and targets as scheduled.
Zhang said it's a must to remain committed to international cooperation.
"The international community should firmly uphold multilateralism, jointly tackle challenges posted by COVID-19, help developing countries strengthen capacity building and increase cooperation in digital economy, clean energy, 5G and other new business areas, to promote inclusive and sustainable growth," Zhang said.
He said China has advocated South-South cooperation on poverty reduction and sharing its practices. The Belt and Road Initiative serves to help relevant countries increase jobs and improve livelihoods.
"By estimate, thanks to the BRI (Belt and Road Initiative), 7.6 million people will be lifted out of extreme poverty and 32 million out of moderate poverty. China is taking real actions to advance global calls of poverty reduction," Zhang said.
"As President Xi Jinping announced, China will provide $2 billion as international assistance within two years. And we will cancel interest-free government loans owed by African countries," he added.
"The world is fighting a more difficult battle against poverty. Let's work together through this alliance and push forward new progress in poverty reduction for the benefits of people of all countries," he said.