NASA reveals more information on first interstellar object
People's Daily
1542494740000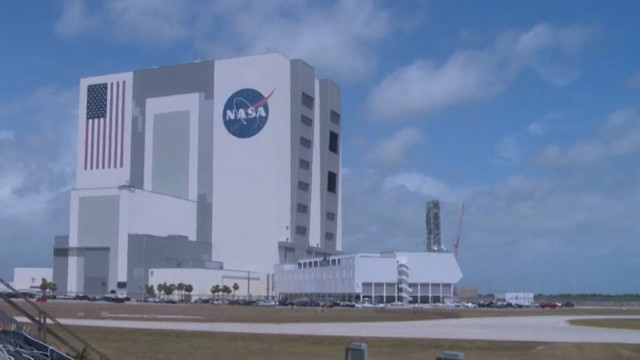 (Photo: CGTN)
LOS ANGELES, Nov. 16 (Xinhua) -- Scientists at NASA's Jet Propulsion Laboratory (JPL) in California have found new information about the size and reflectivity of `Oumuamua, the first interstellar object discovered within our solar system last year.
"We estimated the size and reflectivity of `Oumuamua as a comet-like body, and suggested a science-based explanation for the various observations," David Trilling, lead author on the new study and a professor of astronomy at Northern Arizona University, told Xinhua on Friday.
`Oumuamua, which means "a messenger from afar arriving first" in Hawaiian, was discovered on Oct. 19, 2017 by astronomers at the University of Hawaii.
On Sept. 19, it sped past the Sun at about 315,400 kilometers per hour (kmh), fast enough to escape the Sun's gravitational pull and break free of the solar system, never to return.
NASA's Spitzer Space Telescope was one of many telescopes pointed at 'Oumuamua in the weeks after its discovery that October.
Scientists found 'Oumuamua was too faint for Spitzer to detect. However, the "non-detection" puts a new limit on how large the strange object can be, said a paper published recently in the Astronomical Journal and coauthored by scientists at JPL in Pasadena, California.
"The fact that 'Oumuamua was too small for Spitzer to detect is actually a very valuable result," Trilling said.
Subsequent detailed observations conducted by multiple ground-based telescopes and NASA's Hubble Space Telescope detected sunlight reflected off 'Oumuamua's surface. Large variations in the object's brightness suggested that 'Oumuamua is highly elongated and probably less than half a mile (about 800 meters) in its longest dimension.
But Spitzer tracks asteroids and comets using the infrared energy, or heat, they radiate, which can provide more specific information about an object's size than optical observations of reflected sunlight alone would, said the paper.
Using three separate models that make slightly different assumptions about the object's composition, Spitzer's non-detection limited 'Oumuamua's spherical diameter to between 1,440 feet (440 meters) to 460 feet (140 meters) or perhaps as little as 320 feet (100 meters).
The new study also suggests that 'Oumuamua may be up to 10 times more reflective than the comets that reside in our solar system, according to the paper.