Russia should freeze membership in Council of Europe: lawmaker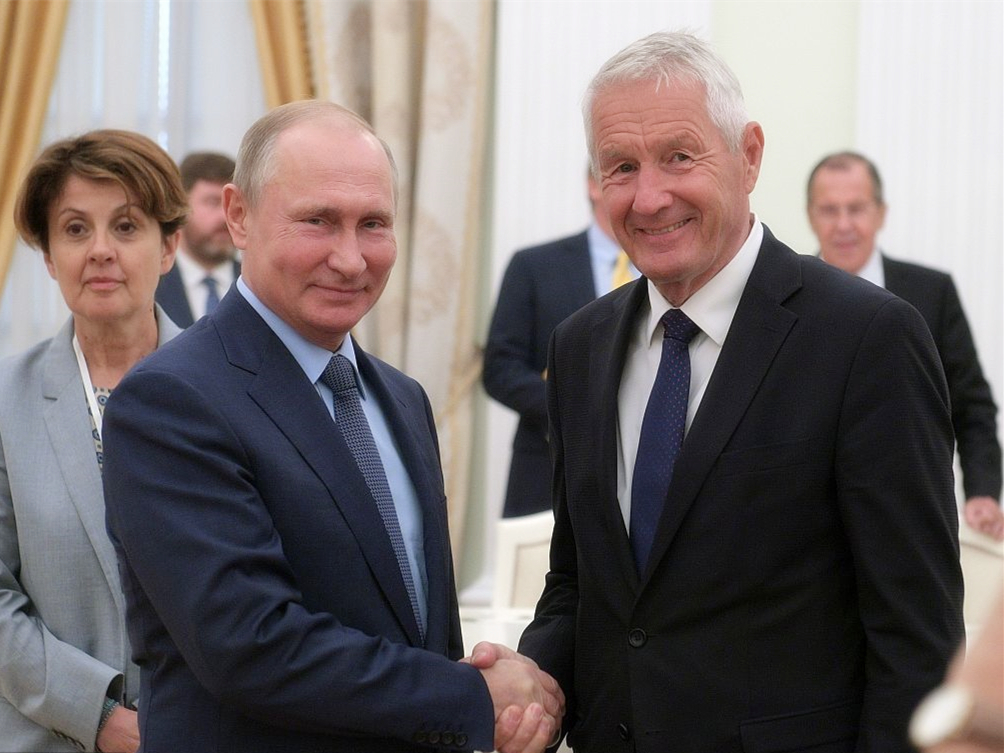 Russian President Vladimir Putin (L) shakes hands with Secretary General of the Council of Europe Thorbjorn Jagland during a meeting at the Kremlin in Moscow on June 20, 2018. (Photo: VCG)
MOSCOW, Oct. 11 (Xinhua) -- Russia should freeze its membership in the Council of Europe (CoE) before the expulsion procedure begins, the head of the Russian upper house's Foreign Affairs Committee said Thursday.
"The destructiveness of the organization and its entities, including the Parliamentary Assembly of the Council of Europe (PACE), demonstrates that, perhaps, we should ourselves think about suspending or freezing Russia's membership of the Council of Europe before some anti-Russian daredevils start the cancellation process," said Leonid Slutsky.
On Wednesday, Thorbjorn Jagland, secretary general of the CoE, said that the organization might expel Russia if Moscow would not resume payments to its budget.
In April 2014, PACE approved resolutions depriving the Russian delegation of the right to vote due to Crimea.
Russia decided to leave PACE in late 2015, repeatedly stressing that it will only return to the organization after the full restoration of its voting right.
Moscow suspended the payment of its dues to the CoE in 2017, although it continues to fulfill all other obligations under the CoE conventions.