Volcano in Indonesia's Bali erupts, triggering rains of ashes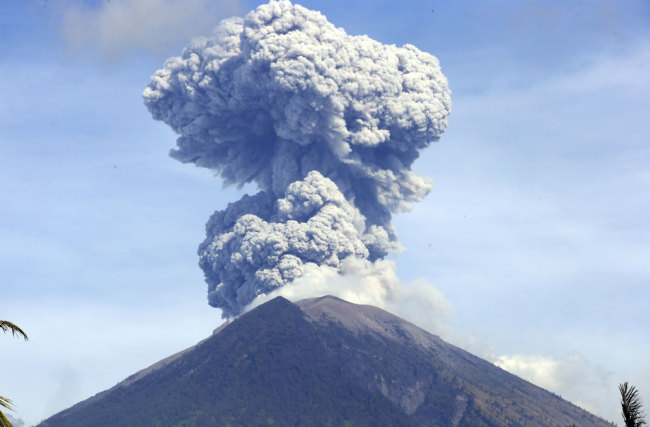 (Photo: China Plus)
Mount Agung volcano in Bali resort Island of central Indonesia on Sunday spewed a column of ashes by up to two km onto the sky, leaving rains of ashes, a disaster agency official said.
Thousands of masks have been distributed to the communities amid the fears of the ashes impacting human respiratory, spokesman of national disaster management agency Sutopo Purwo Nugroho said.
The eruption occurred at 08:23 am local time with belching of ash and smoke heading southwest of the crater, he said.
No halt of flight however took place at the I Gusti Ngurah Rai International Airport, said the official.
Rains of ashes with an intensity ranging from thin to thick have been pouring down in the districts of Karang Asem, Klungkung and Bangli, he added.
No report of casualty has so far been reached after the eruption, said Sutopo.
Mount Agung alert status's remains at the second highest level with no-go zone at four km from the crater.
Mount Agung is situated in Karangasem district and about 70 km from tourist hub Kuta. In its last eruption in 1963, more than 1,100 people were killed.