Death toll in Zimbabwe's horrific bus accident rises to 50
HARARE, Nov. 9 (Xinhua) -- The death toll in Zimbabwe's horrific bus crash that occurred Wednesday along the Harare-Mutare highway has risen to 50.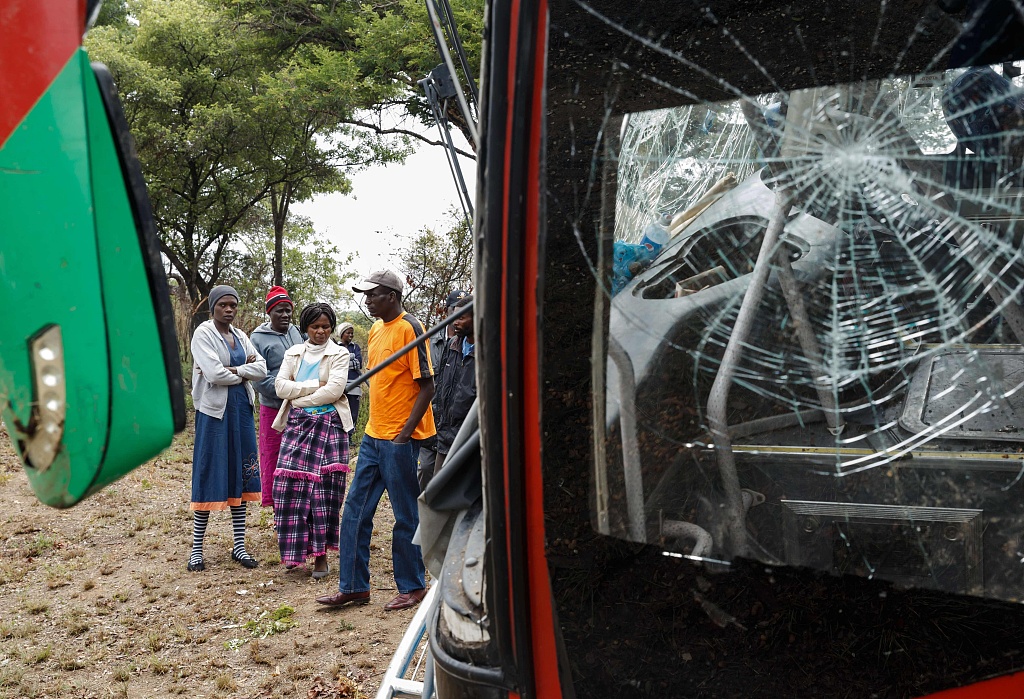 People inspect the wreckage of a bus on November 8, 2018 along the Harare-Mutare highway near Rusape, where a fatal collision between two buses killed dozens of people the day before. (Photo: VCG)
According to police, 40 people died on the spot, 5 on their way to hospital while 2 more passed on Thursday morning.
Three more succumbed to their injuries late Thursday, bringing the death toll to 50, the state broadcaster ZBC reported Friday.
The accident, which also injured 80 people, occurred when two long-distance buses collided along the highway.
Government has since declared the crash a national disaster.
Police, meanwhile, have launched a man hunt for the driver and conductor of one of the buses involved in the accident after they fled from the scene.
President Emmerson Mnangagwa has since sent a message of condolences to families of the people who died in the accident, one of the worst in the country in recent months.