Iran Space Agency stresses cooperation with various countries
Global Times
1542659424000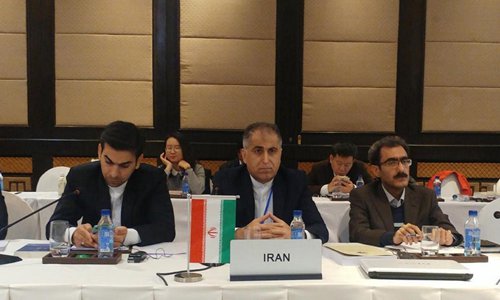 (Photo: Global Times)

Iranian Space Agency issued a statement on the 12th Summit of Asia-Pacific Space Cooperation Organization (APSCO), which began on Tuesday in Beijing, to strengthen cooperation between the Iranian Space Agency and other cooperating organizations.

'Sharing of information and the results of APSCO projects with other institutions, organizations and research institutes in Iran, creation of national Observatories network and encouraging the private sector to operate in the space business in order to develop the space - added value chain is among these programs,' the statement said while referring to the programs formulated in the Iranian Space Agency for this cooperation.

The statement added, "Fortunately, a large number of joint projects of APSCO in Iran have reached its final stages and some are in its second phase".

"The Iranian Space Agency, which represents the Islamic Republic of Iran also supporting joint projects, calls for accelerating the progress of other projects,' the Iranian Space Agency statement said.