US fabricating lies about Xinjiang rights abuses, report says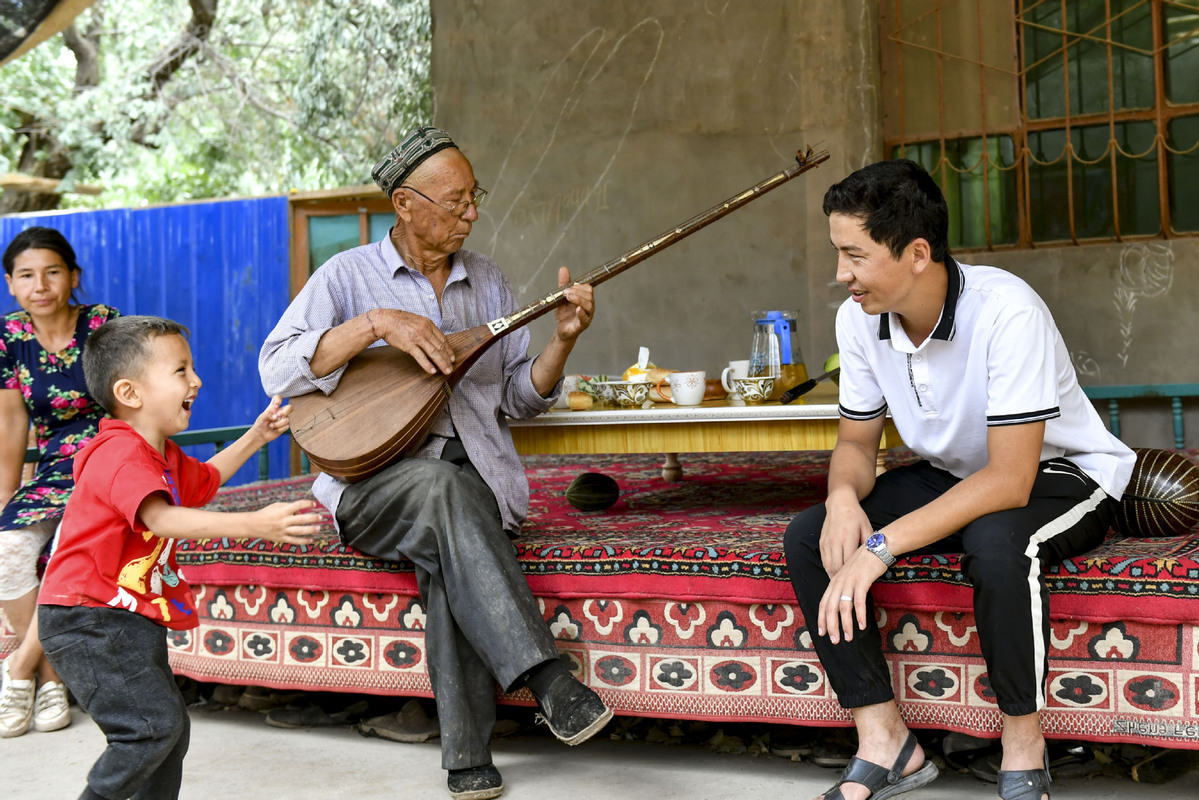 The United States has repeatedly fabricated lies about China "violating the human rights of ethnic minorities" under the pretext of human rights to realize its ulterior political purposes, experts from the Xinjiang Uygur autonomous region said in a research report published on Monday.
Some Western scholars have conducted activities disguised as academic research that disregards the reality in Xinjiang, the report said.
Written by Zuliyati Simayi and Zhang Yaxi from the School of Marxism at Xinjiang University, it analyzes US interference in Xinjiang affairs under the pretext of human rights protection.
In June, German scholar Adrian Zenz published a report through the US-based Jamestown Foundation that claimed Xinjiang was using forced sterilization and coercive family planning against Uygurs and other ethnic minorities in an attempt to limit their populations. The report has been frequently cited by US Secretary of State Mike Pompeo and some Western media.
In June, Pompeo described Zenz's report as "shocking" and "disturbing", saying its findings were consistent with decades of Communist Party of China practices "that demonstrate an utter disregard for the sanctity of human life and basic human dignity".
In their report, the two Xinjiang experts said Zenz's report was filled with distorted facts, unverified information and data from unknown sources and was an attempt to defame Xinjiang.
The report questioned the credibility of Zenz's argument that the Chinese government intends to "reduce the Uygur population in Xinjiang", saying the Uygur population in Xinjiang did not decrease from 2010 to 2018 as Zenz said, but had showed an upward trend.
It cited figures released by the region's statistics bureau that showed the Uygur population in Xinjiang increased from 10.17 million to 12.72 million between 2010 and 2018, an increase of 25.04 percent.
During the same period, the total population of Xinjiang rose from 21.82 million to 24.87 million, an increase of 13.99 percent. Among them, the population of Han in Xinjiang increased from 8.83 million to 9.01 million, an increase of two percent, lower than that of the Uygur, according to the report.
The growth rate of the Uygur population in Xinjiang is not only higher than that of the entire region's population, it is significantly higher than the growth rate of the Han population in Xinjiang, the report said.
Zenz's contention that "the natural population growth in Xinjiang has declined dramatically since 2015" is not consistent with official statistics.
Statistics released by the National Bureau of Statistics and the Xinjiang Statistical Bureau showed the region's natural population growth rate remained stable at about 11 newborns per 1,000 people from 2015 to 2017.
Although the natural population growth rate in Xinjiang dropped to 6.13 newborns per 1,000 people in 2018, it was still relatively high compared with the national average. There was no dramatic decline, as claimed by Zenz, and the figure in 2018 was within a reasonable range, the report said.
"In order to make the lies in his report appear authentic, Zenz has adopted such methods as arbitrarily tampering with data, confusing measurement units, using ambiguous concepts and being vague about sources," it said.
"He never indicated the name and source of the government documents he mentioned in his report, let alone basic introductions about the reliability and authenticity of the documents," they added.
Respecting and protecting human rights is prescribed by China's Constitution and Xinjiang has made progress in the human rights cause, the report said, adding that some Western politicians and anti-China "scholars" have been fabricating all kinds of lies related to Xinjiang affairs and other Chinese affairs out of ideological bias or other ulterior motives.