Malaysian ex-PM Najib arrested on corruption charges
People's Daily app
1530628590000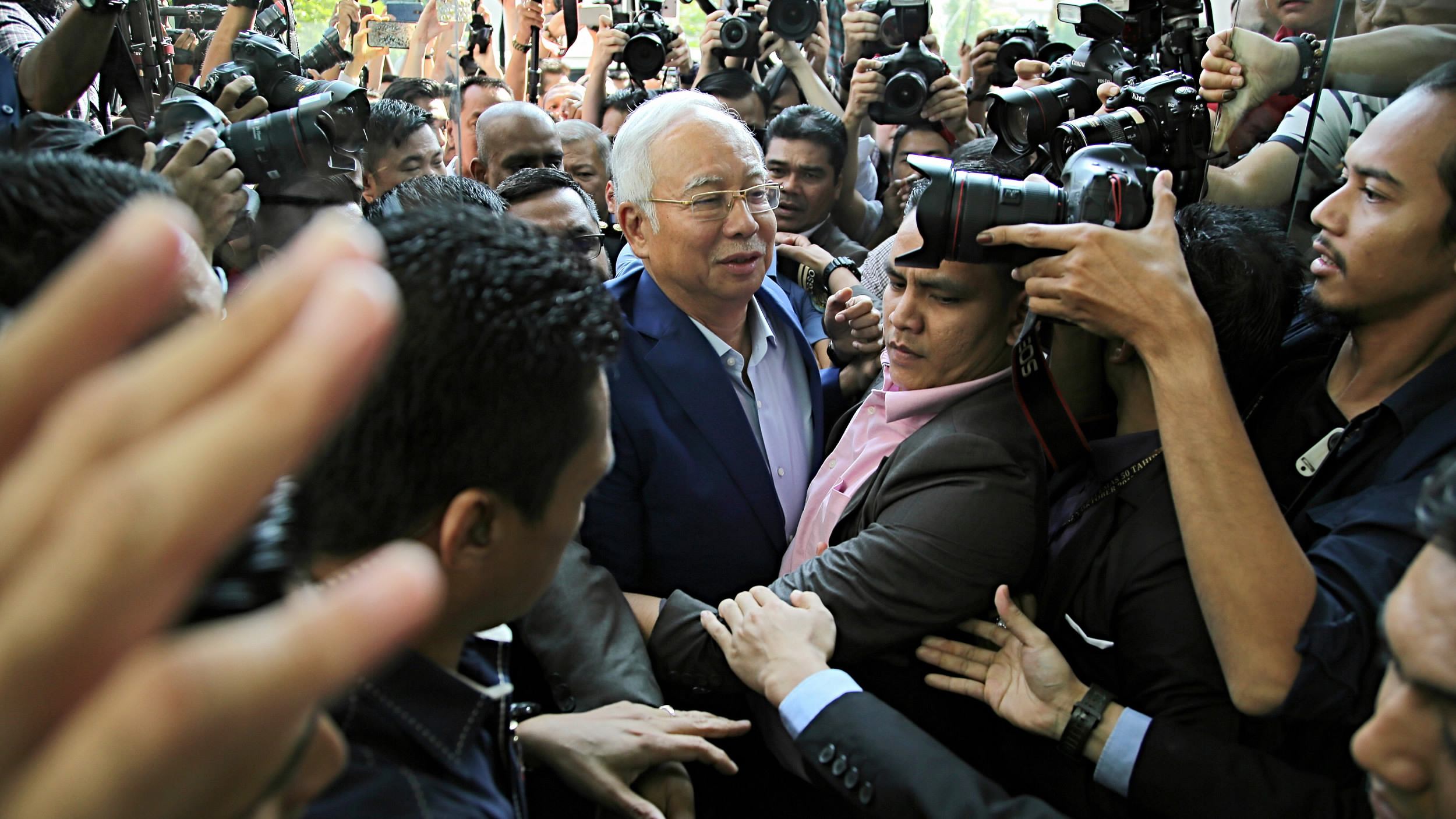 Former Malaysian leader Najib Razak was questioned by anti-corruption authorities in May. (Photo: VCG)
Bangkok (People's Daily) - Malaysia's former prime minister Najib Razak was arrested by the nation's anti-graft agency on Tuesday.
According to a statement issued by the 1MDB task force, Najib was picked up from his mansion in Kuala Lumpur on Tuesday in relation to a probe into SRC International, a former unit of state fund 1Malaysia Development Berhad (1MDB).

He was taken to the Malaysian Anti-Corruption Commission (MACC) headquarters in Putrajaya. He will be charged in Kuala Lumpur Court on Wednesday.

Local media said Najib is expected to face more than 10 counts of committing criminal breach of trust linked to SRC International.

MACC's investigation into Najib's involvement is focused on how RM42 million ($10.6 million) went from SRC International into his bank account. He was summoned to the MACC headquarters in May to explain the suspicious transfer.

SRC International was created in 2011 by Najib's government to pursue overseas investments in energy resources, and was a unit of 1MDB until it was moved to the finance ministry in 2012.

1MDB was founded by Najib in 2009 during his tenure as prime minister. Some media reported that the use of funds was questionable, and several government officials including Najib were suspected of embezzlement. After new Prime Minister Mahathir Mohamad took office, he set up the 1MDB task force to investigate the scandal.

During the investigation, Najib and his wife were prohibited from leaving the country.

Police raided properties linked to Najib and seized truckloads of items that are alleged to have been obtained with 1MDB funds.

Both Najib and the fund have denied any wrongdoing.