Shooting in Maryland's Annapolis causing at least 5 injured
People's Daily app
1530214652000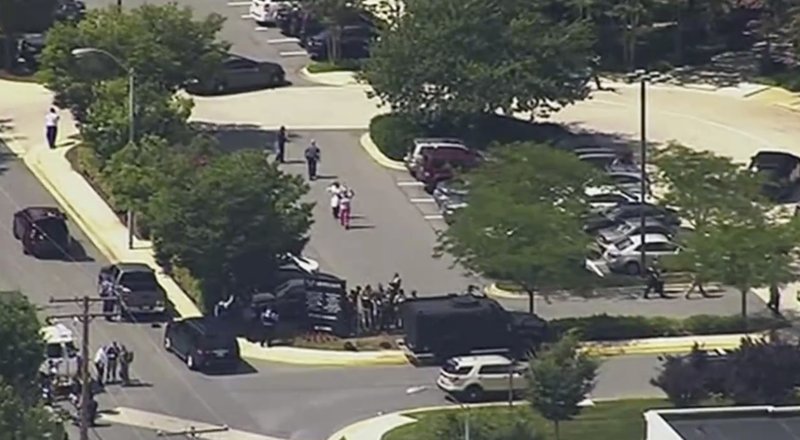 (Photo: AP)
Washington (People's Daily) - At least five people have been shot in a building housing the Capital-Gazette newspaper in Annapolis, the capital of Maryland, Annapolis police said.
Annapolis Police Lt. Timothy Seipp said there had been an "active shooter" at the building and that a subject is in custody.
According to AP, a reporter at The Capital Gazette tweeted that a single individual fired into the newsroom and shot multiple employees. Phil Davis, who covers business and politics for the newspaper, tweeted that the gunman fired through the glass door to the office.
"A single shooter shot multiple people at my office, some of whom are dead," he tweeted. Officials declined to officially confirm if anyone was killed, AP reported.
He added, "There is nothing more terrifying than hearing multiple people get shot while you're under your desk and then hear the gunman reload."
Anne Arundel County Police Department spokesman Marc Limansky said officers were searching the building.
Another police spokesman Lt. Ryan Frashure said at a news conference, "We did have an active shooter situation inside that building. Again we do have injuries. I can't give the extent of those injuries at this point." He said officers must look for other dangers, such as bombs and other shooters.