Japan's economy shrinks 1.2 pct in July-Sept. period
TOKYO, Nov. 14 (Xinhua) -- Japan's economy shrank at an annualized rate of 1.2 percent in the July-September quarter, the government said in a report on Wednesday.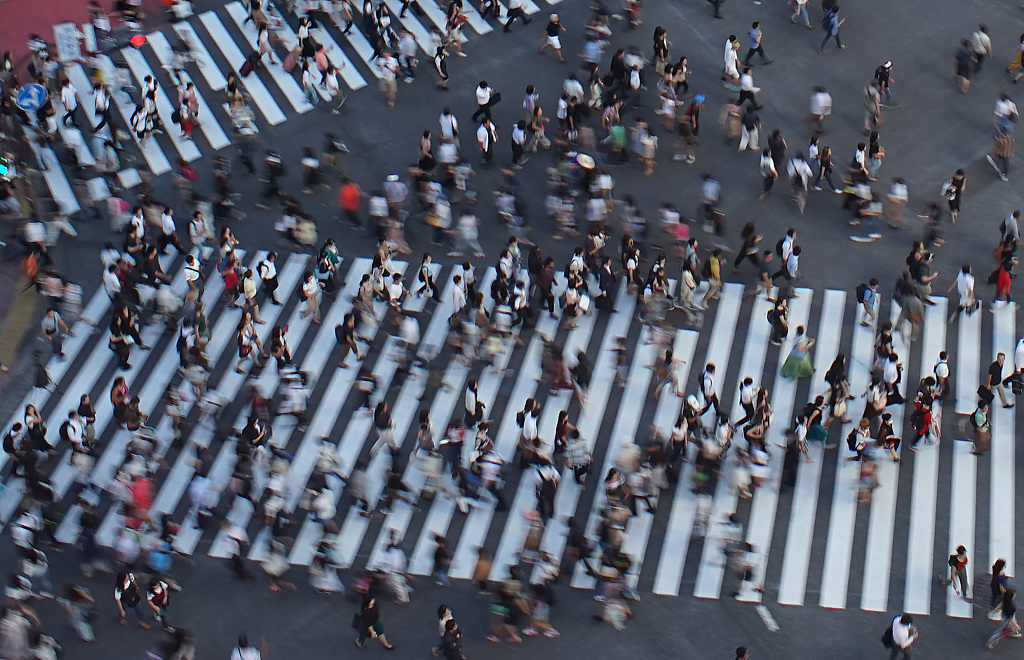 This picture taken on August 17, 2018 shows people crossing a scramble intersection in Tokyo's shopping district Shibuya. (Photo: VCG)
According to the latest figures, the quarterly contraction marked the largest contraction in real gross domestic product (GDP) since October-December 2015.
The latest figure comes on the heels of a 3.0 percent expansion logged in the April-June quarter.
A string of natural disasters took their toll on private consumption and saw exporters negatively impacted, the government said.
On quarter Japan's economy shrank 0.3 percent.
Private consumption, which accounts for more than half of the Japanese economy, slipped 0.1 percent, while exports declined 1.8 percent, with capital expenditure shedding 0.2 percent.