Brazil's investment rate hits lowest level in 52 years
RIO DE JANEIRO, July 19 (Xinhua) - Brazil's investment rate fell to the lowest level since 1967 in the first quarter of 2019, local media reported Friday.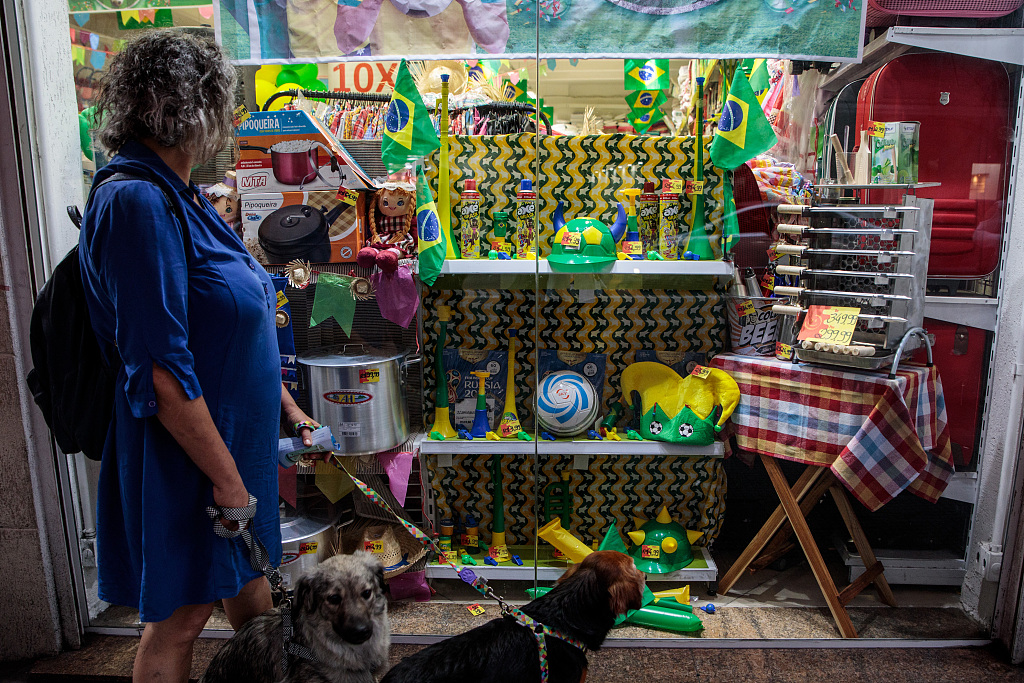 A pedestrian walks dogs past a store front displaying Brazilian themed merchandise ahead of the FIFA World Cup games in downtown Sao Paulo, Brazil, on Tuesday, June 12, 2018. (File photo: VCG)
From January to March, it dipped to 15.5 percent of the gross domestic product (GDP) from 15.8 percent registered in the previous quarter, said a report by the news site G1.
Citing statistics of the Brazilian Institute of Economics (IBRE), the report said the low figure was caused by the public accounts' deficit and poor economic performance.
IBRE data also showed that Brazil's investment rate was below the 26.2-percent average of 172 countries and regions in 2018.
Brazil's GDP shrank 0.2 percent in the first quarter of 2019, amounting to 1.713 trillion reals (430.4 billion US dollars).