The latest: COVID-19 outbreak worldwide (Updated April 8)
People's Daily app
1586349327000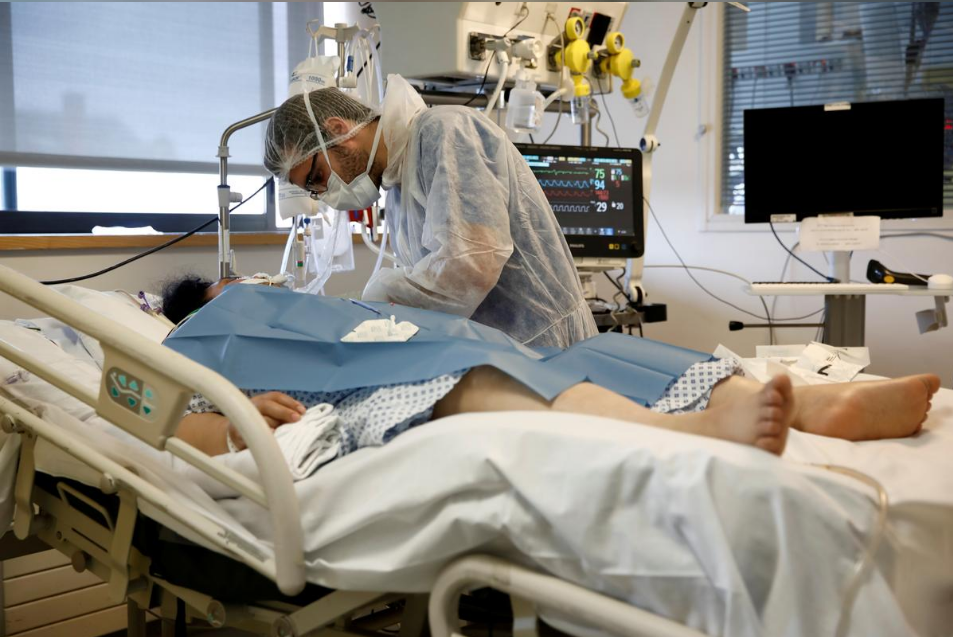 An ICU in the Institut Mutualiste Montsouris (IMM) hospital in Paris, France, April 6, 2020. (Photo: CGTN)

According to the data from Johns Hopkins University, the number of COVID-19 infections around the world has reached 1,446,557 as of 8pm BJT on Wednesday.
The number of fatalities has reached 83,149. So far, 307,982 people have fully recovered from the virus.
Current status (data as of 7 pm BJT, April 8):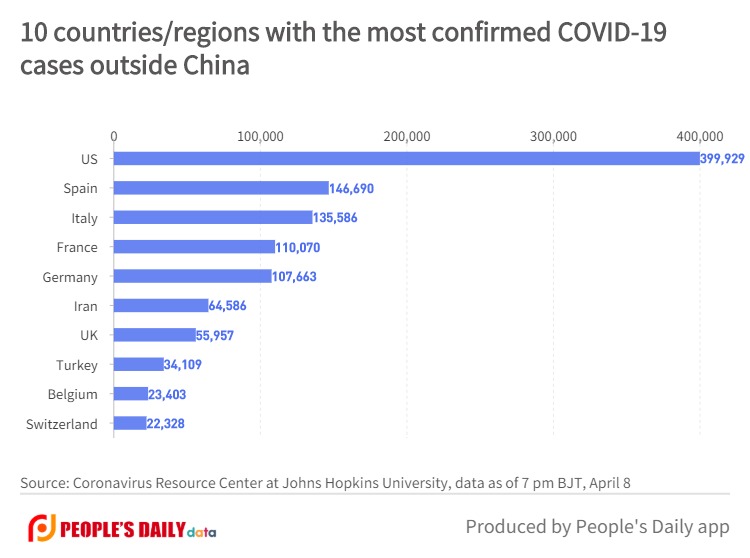 As cars queued up at expressway toll gates and passengers prepared to board trains to leave Wuhan, the megacity in central China started lifting outbound travel restrictions from Wednesday after almost 11 weeks of lockdown to stem the spread of COVID-19.
Nearly 2,000 people infected with the new coronavirus have died in the United States in the last 24 hours, according to a tally by Johns Hopkins University as of 8:30 pm Tuesday (0030 GMT Wednesday).
Italy on Tuesday registered a total of 135,586 confirmed cases of coronavirus, including 17,127 fatalities overall, according to fresh figures from the Civil Protection Department.
Confirmed cases of COVID-19, the disease caused by the novel coronavirus, increased by 4,003 within one day in Germany, the Robert Koch Institute (RKI) announced on Wednesday.
Iran had 1,997 new infections of COVID-19 and 121 new deaths during the past 24 hours, Iran's health ministry spokesman said on Wednesday.
The total number of confirmed COVID-19 cases in the Netherlands has increased by 969 to 20,549 as of Wednesday, according to data from the National Institute for Public Health and the Environment (RIVM).