European stocks steady after strong gains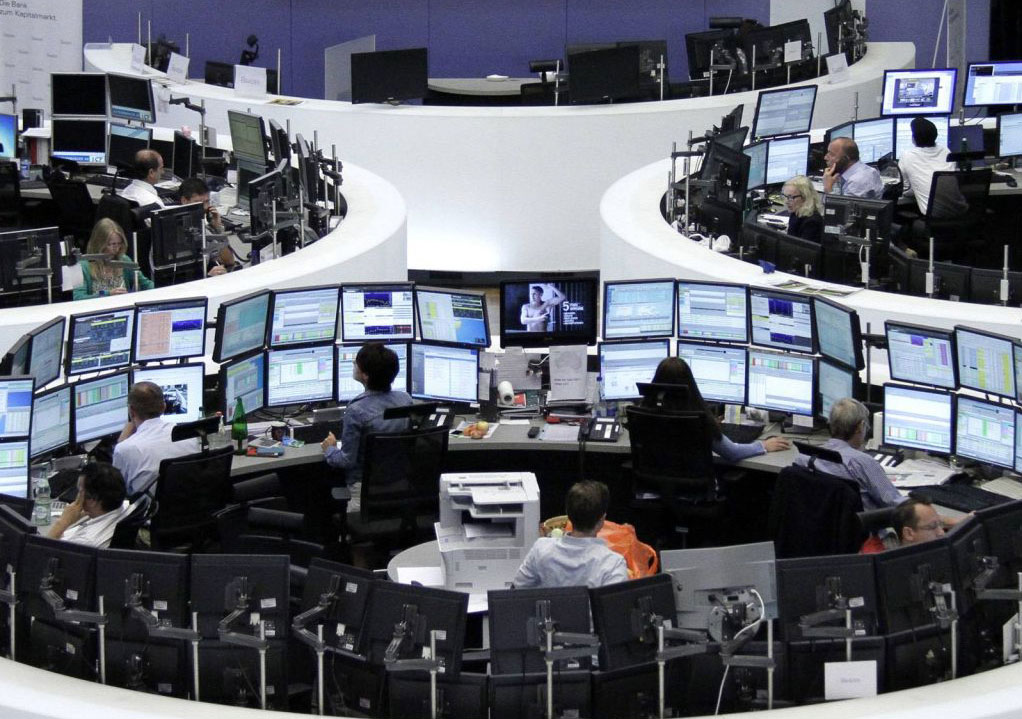 File photo: Agencies
European stock markets steadied on Monday after strong pre-weekend gains, while Asia rose further and oil prices won support from OPEC's move to prolong cuts to crude output.
World equities had rallied Friday on a blockbuster US jobs report that fanned optimism about the economic recovery from the coronavirus crisis.
"The risk appetite remains, especially after last Friday's US non-farm payrolls topped estimates and sparked hopes of a quick recovery in the second half of the year," said Pierre Veyret, analyst at trading group ActivTrades, adding "that investors chose to take a bit of profit following last week".
As countries continue to ease lockdown measures and with trillions of dollars in stimulus and central bank support pledged, equities across the planet have surged since hitting a trough in March.
And the release of data Friday showing a staggering 2.5 million US jobs were created in May -- compared with an expected loss of more than eight million -- added to the optimism, pushing the Nasdaq and the S&P 500 on Wall Street to within spitting distance of record highs.
Canada also reported a surprise increase in employment, confounding forecasts of a big drop.
"While there are still significant uncertainties over the COVID-19 impact on corporate earnings, investors are encouraged by the reopening of economies that is likely to lead to a rebound in profitability later this year," said Iyad Abu Hweij of Allied Investment Partners PJSC.
Tokyo's stock market rose more than one percent Monday, while Wellington surged over three percent after New Zealand officials reported no active cases of coronavirus for the first time since the pandemic began and said the country was free of the disease -- adding that restrictions would be lifted.
- OPEC boosts oil -
Crude futures advanced after OPEC members, led by Saudi Arabia, and other key oil producers agreed Saturday to extend historic output cuts of almost 10 million barrels a day for another month through to the end of July, as coronavirus lockdowns ease.
The 13-member cartel and its allies, notably Russia, decided to extend by a month deep May and June cuts agreed in April to boost prices, the Organization of the Petroleum Exporting Countries said in a statement.
But Mexico, which had already made clear ahead of the talks that it "could not adjust... production further", announced that it would not be complying.
Oil prices had plummeted on falling demand as countries imposed strict lockdowns to stop the spread of the new coronavirus -- before rebounding sharply in recent weeks.
"The recognition that the deep cuts need to continue for a month or perhaps longer shows that despite the recent surge in oil prices, the large producers remain worried about the fragile state of the oil markets," noted AxiCorp analyst Stephen Innes.