More people wear masks to help beat COVID-19 in UK: survey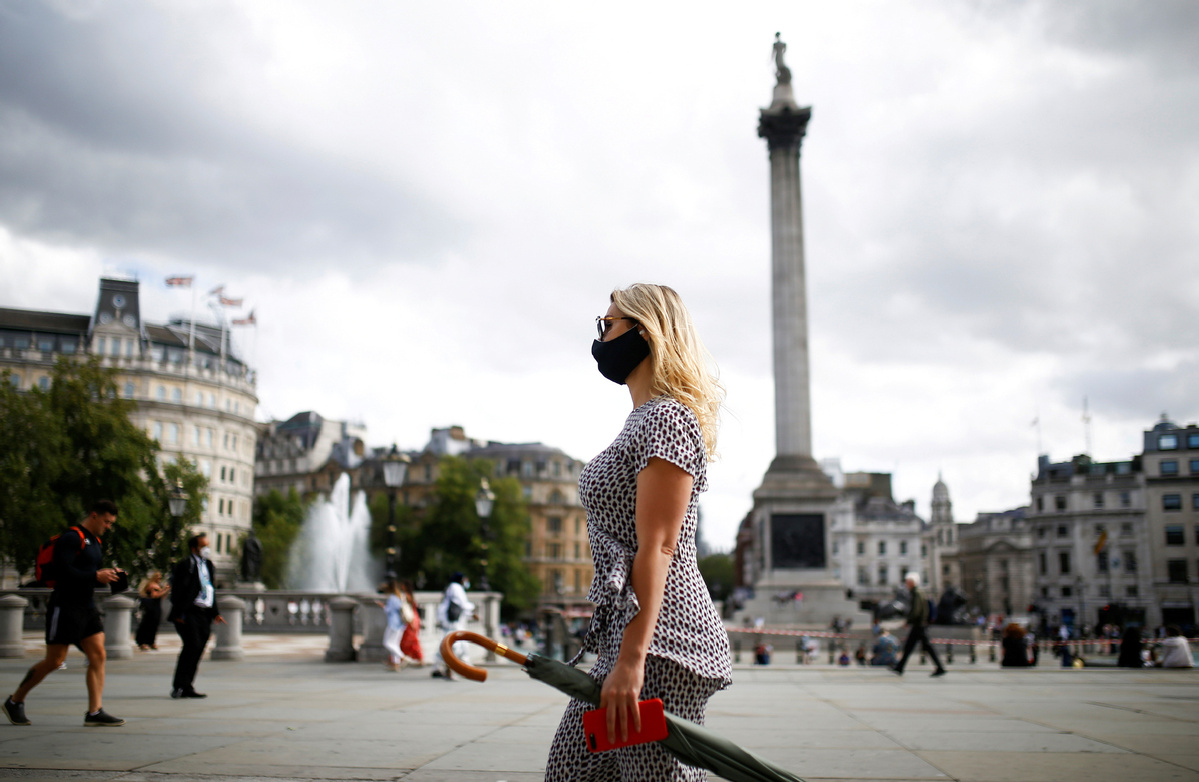 A person wearing a protective face mask walks through Trafalgar Square, amid the coronavirus disease (COVID-19) outbreak, in London, Britain, August 21, 2020. (File photo: China Daily)
About 96 percent of adults who had left their homes said they had worn a face covering to slow the spread of the coronavirus, according to the Office for National Statistics (ONS).
The highest level was in Scotland where 98 percent said they had worn a face covering outside of their home at least once in the past week, while in England it was 97 percent and in Wales 73 percent. All three regions had seen an increase in the reporting of face coverings being worn over the past two months.
Meanwhile, around eight in 10 people in Britain think the police should be strict in enforcing rules to help reduce the spread of COVID-19, said the ONS in its latest survey published Friday.
Only 20 percent of adults think police are very strict or strict in enforcing rules on social distancing, lockdown measures and wearing face masks, said the ONS.
Around 53 percent -- lower than the 63 percent in July -- of all adults said they strongly supported targeted lockdown measures for local areas affected by outbreaks, according to the ONS.