Daily coronavirus deaths drop below 100 in Belgium for first time over month
People's Daily app
1588429771000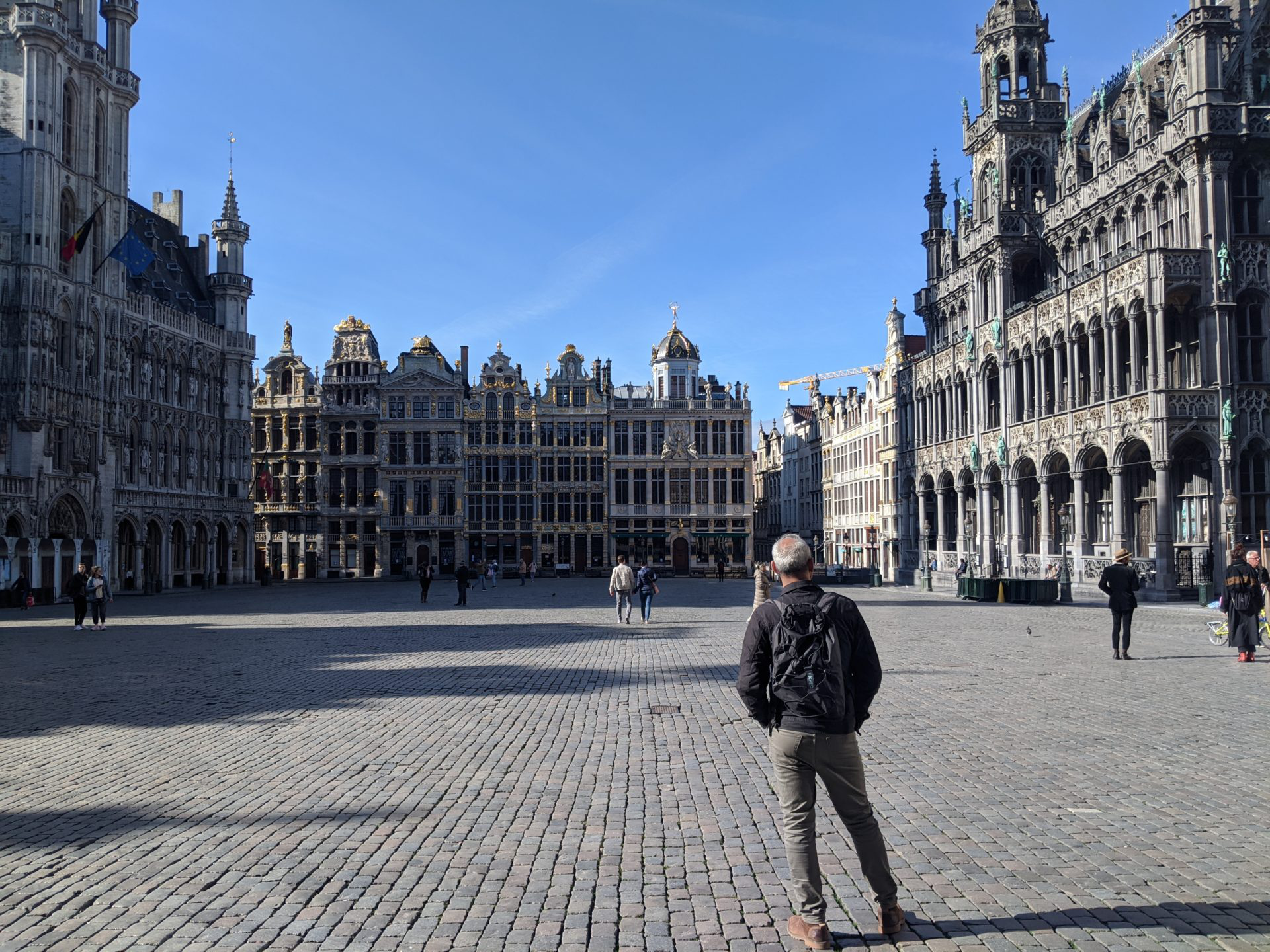 Brussels Grand Place under lockdown. (Photo: People's Daily/ Ren Yan)
Brussels (People's Daily)- The number of fatalities caused by the coronavirus in the past 24 hours was 82, the first time below 100 since March 29, Federal Public Health Service said on Saturday.
According to the latest figures released by the Federal Public Health Service, 485 additional people have tested positive for the coronavirus in Belgium, bringing the total number of infections to 49,517.
With 82 more fatalities, the death toll rose to 7,765, of which 46 percent occurred in hospitals, 53 percent in care homes, 0.3 percent at home and 0.4 percent elsewhere.
Belgium, according to the Johns Hopkins University, leads the world in deaths per head of population, with the latest count on April 30 showing the country at 665 per million. By comparison, Britain's rate is 394, the US's is 193, Spain's is 525, and Italy's is 463.
"We often get criticism - oh, you're making Belgium look bad - we think it's the opposite," said Dr Steven Van Gucht, head of the viral disease division at the Sciensano public health institute. "If you want to compare our numbers with a lot of other countries, you basically have to cut them in half."
The number of deaths in Belgium are sometimes overestimated as its figures include all the deaths in the country's more than 1,500 nursing homes, even those untested for the virus. These numbers add up to more than half of the overall figure.
The system is controversial, as it means deaths from diabetes, heart failure, hypertension and other problems are included in the Covid-19 tally. Virologist Marc Van Ranst from Leuven University (KUL) has described it as "stupid" because it gives the impression that the coronavirus is the only cause of death in care homes.
Van Gucht said the measure also helped increase political pressure to do more in care homes. "We do this because we want to save lives. In that way, the system worked," he says.
As from May 4, Belgium will gradually start the long haul out of lockdown. According to the exit strategy, the deconfinement "will be based on the criteria of being a step-by-step process to adapt measures according to the spread of the virus and the process not being final as a rollback of measures is not excluded."
From one phase to the next, there will be controlling measures based on the spread of the virus, the number of hospitalizations and the saturation of intensive care, while the transition between phases will be announced a week in advance.