US attorney general declares naval base shooting an 'act of terrorism'
People's Daily app
1578951807000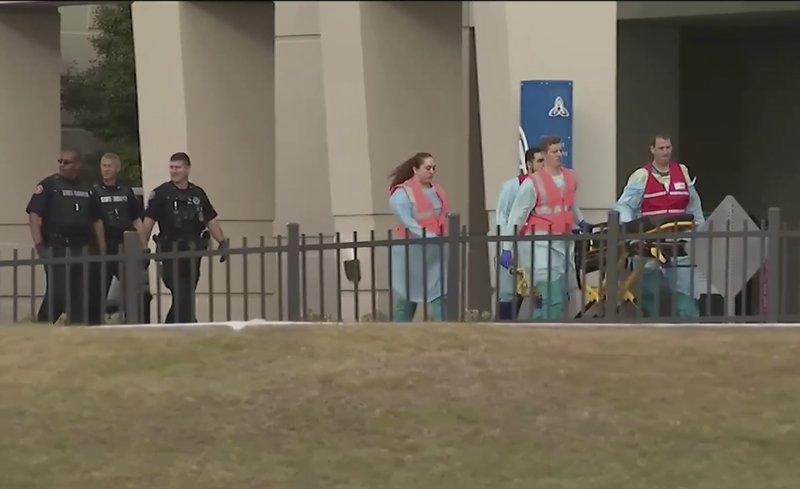 This photo taken from video provided by WEAR-TV shows emergency responders near the Naval Air Base Station in Pensacola, Fla., Friday, Dec. 6, 2019. (Photo: AP)
Washington (People's Daily) - The fatal shooting of three Americans by a Saudi Air Force officer at a Florida naval base last month was "an act of terrorism," US Attorney General William Barr said on Monday, adding that 21 Saudi military trainees will be removed from the US following an investigation into the incident.
The gunman, 21-year-old Mohammed Alshamrani, opened fire in a classroom at the naval base, killing three people and injuring eight on December 6.
Officials said Alshamrani had played mass shooting videos during a party with other Saudi aviation students.
On a Twitter account believed to be his, Alshamrani blamed Americans for "crimes not only against Muslims but also humanity" and criticized the coutnry's support for Israel.