Dozens injured in Colombian strike against austerity measures
BOGOTA, Nov. 21 (Xinhua) -- A strike against proposed austerity measures in Colombia left at least 36 people injured on Thursday, officials said.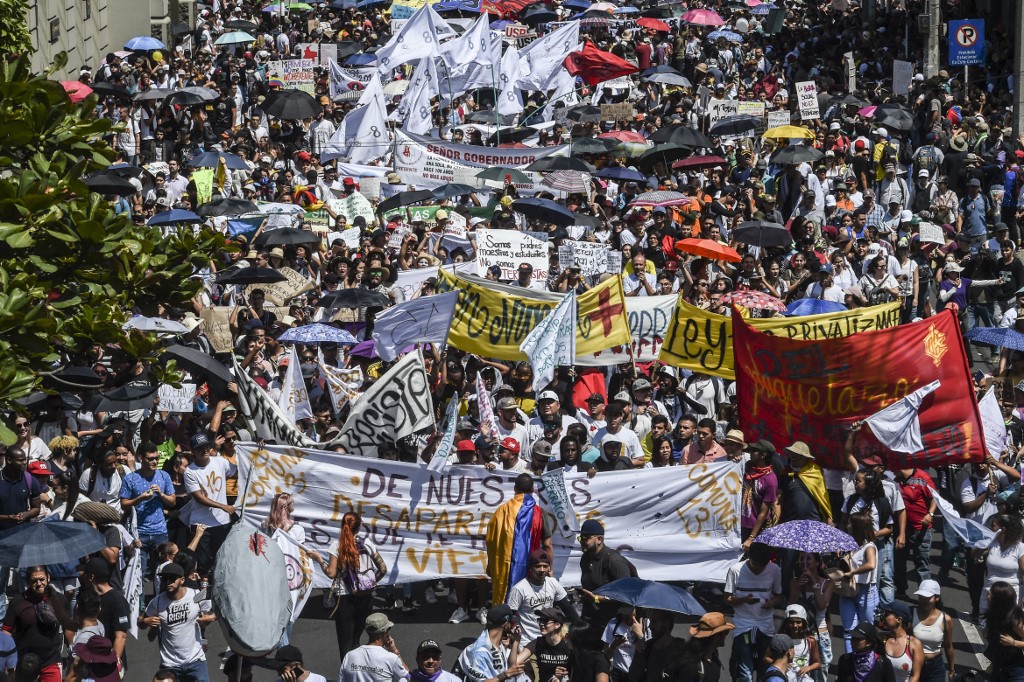 People march during a nationwide strike called by students, unions and indigenous groups to protest against the government of Colombia's President Ivan Duque in Medellin, Colombia, on November 21, 2019. (Photo: AFP)
In Cali, Colombia's third largest city and capital of southwest Valle del Cauca department, clashes between demonstrators and security forces left 23 police officers injured and substantial damage to property, authorities said.
Cali Mayor Maurice Armitage declared a curfew until Friday morning to curb the confrontations.
"Delinquents are...looting businesses. We cannot allow that," said Armitage.
Colombia's chief of police Oscar Atehortua estimated 207,000 people took part in demonstrations around the country.
Several "delinquents" clashed with authorities, especially in Cali and Bogota, where three police officers were injured, he said.
Speaking at a press conference, Atehortua said eight civilians were wounded, as well as two other officers in smaller towns.
The strike was called by the country's main trade unions against proposed changes to labor laws, pensions and education.