Death toll from monsoon-induced disasters in Nepal reaches 98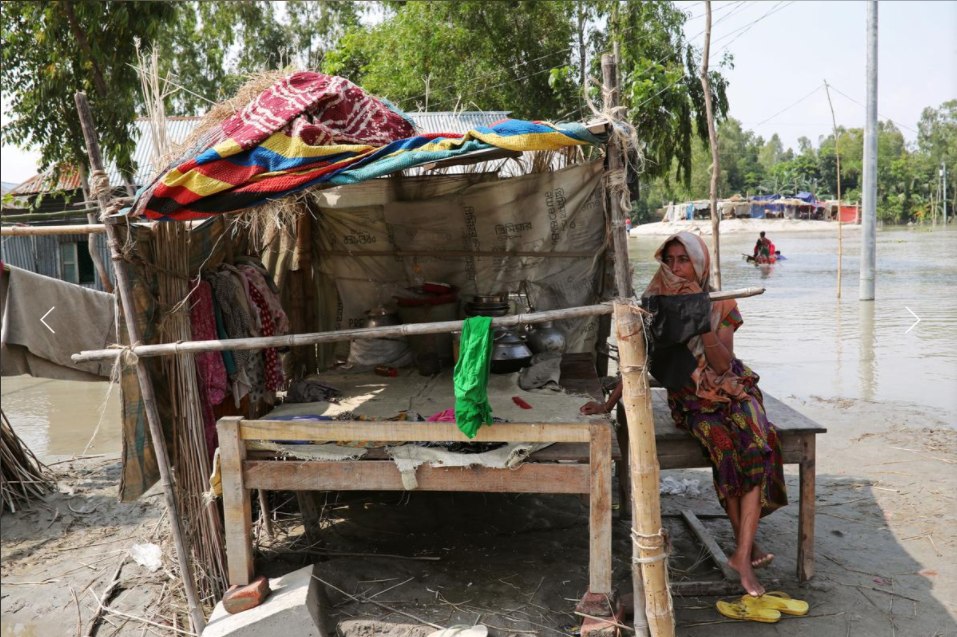 (Photo: Reuters)
KATHMANDU, July 23 (Xinhua) -- The death toll from floods and landslides triggered by incessant rainfall across Nepal since past two weeks has reached 98 on Tuesday, according to authorities.
The death toll reached 98 after at least eight persons died while four others have gone missing due to landslides in Gulmi district of western Nepal this morning.
According to Ministry of Home Affairs, at least 35 people have gone missing in the monsoon induced disasters till date, while over 3,300 people from different districts have been rescued by the government agencies.
Around 35,000 people have been affected by the disasters particularly in the low-lying areas known as Terai region. More than 31 of Nepal's 77 districts have been worst-hit due to the floods and landslides, particularly in Province 1 and 2.
Nepal Army, Nepal Police and Armed Police Force have been deployed in the disaster-hit districts to carry out relief operations and to support people in high-risk areas.
The Provincial governments have announced separate relief packages for the victims, including cash for the families of those who have lost their members and free treatment of the injured.
The local governments in coordination with different agencies have been distributing food items, cloths and tarpaulins to the highly affected communities.
Vehicular movement has been disrupted in at least half a dozen highways followed by the obstruction of landslides, while the security agencies have been mobilized to resume it.
The disaster has also damaged infrastructures, including roads and bridges, crops and local markets. According to the Department of Roads, the cost of recovery of the damaged infrastructures in July alone will be around Rs 220 million. At least 50 roads and bridges were damaged across the country in the disaster, while the damage can be increased as the rainfall continues.
Nepal has witnessed heavy rainfall during the monsoon season this year. According to Meteorological Forecasting Division, there is a chance of normal to heavy rainfall in many places across the country for few days. Nepal witnesses an active monsoon usually in July and August.