Beijing Education Fair 2019 held in South Africa and Ethiopia
People's Daily app
1574167912000
Johannesburg (People's Daily) - In order to promote high-quality educational resources in Beijing and international education cooperation, the Beijing Education Fair 2019 came to Africa recently. There were three fairs in total,which were held in South Africa and Ethiopia,attracting more than 1,000 local students,government officials and educators.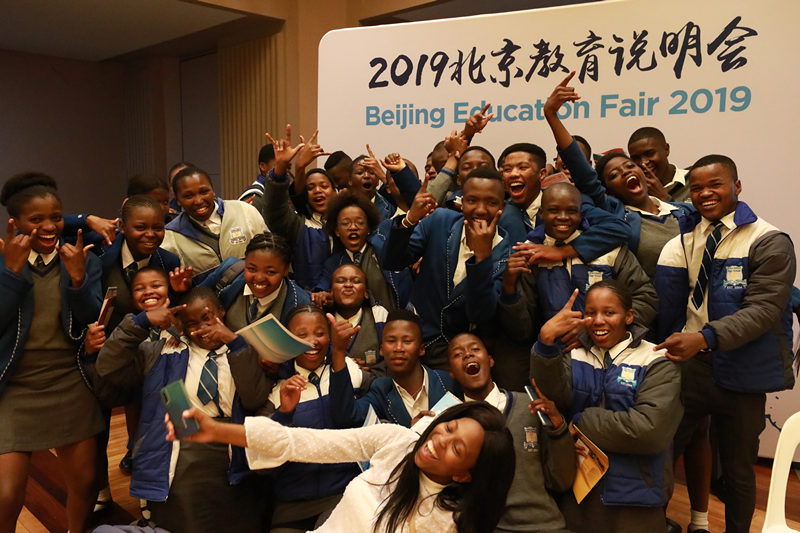 Photos by Beijing education delegation
Representatives from eight universities including Communication University of China and Beijing International Studies University, two higher vocational schools, one technical secondary school and one primary school came to the fair hopping to let more African people know about Beijing and its education resources.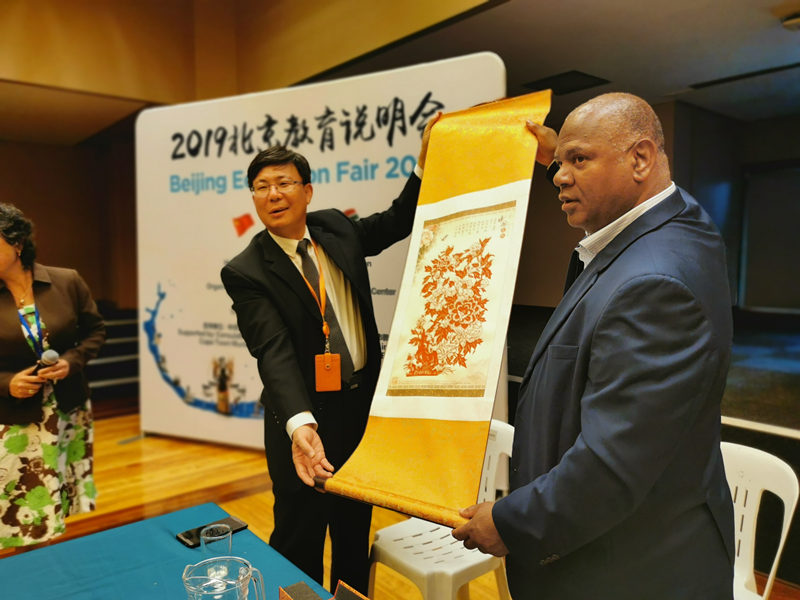 Ge Juzhong, the head of the Beijing education delegation, said that Beijing has established a complete educational system for international students, which can provide various levels of education for international students. Since 2006, the Beijing municipal government has offered scholarships for foreign students. Nowadays, Beijing has increasingly become the world's major destination city for foreign students to study abroad. He welcomed students from all over the world to come to Beijing.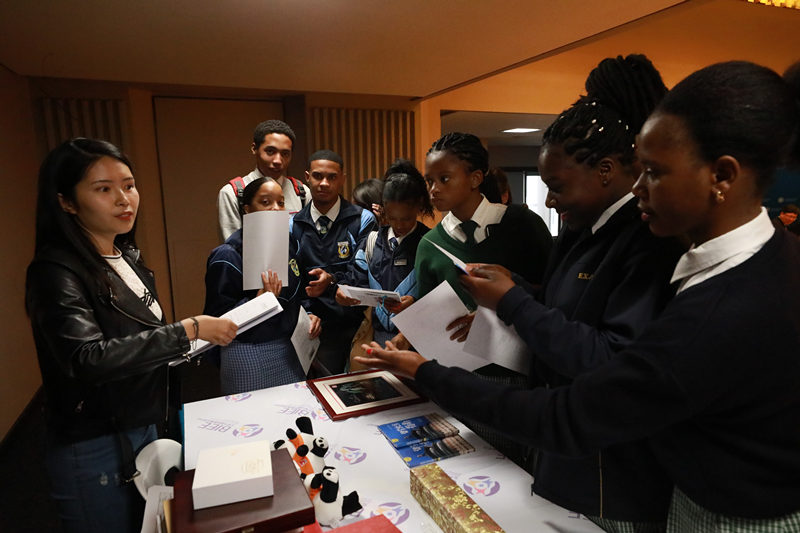 The delegation was warmly welcomed by local education officials, Chinese communities and many local students. Dan Prado, the mayor of Cape Town, said he hoped the two countries could strengthen cooperation in education and learn from each other. Emily, who came from Stellenbosch high school, said she was fascinated by Chinese culture and was looking for a chance to study philosophy and politics in Beijing. She thought the Beijing Education Fair was a good platform for her to know more about China. A South Sudanese student said: "I made a special trip from South Sudan to Ethiopia to attend the 'Beijing Education Fair 2019', and I just want to know more information about study in China. I hope the fair can be held in my country next year, and let more students from my country know about studying in China."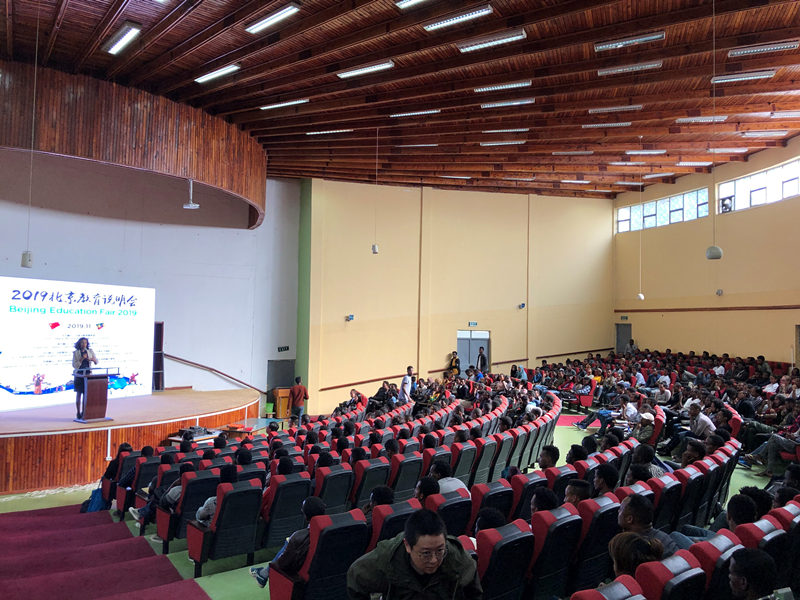 The Beijing Education Fair 2019 was supported by the Chinese consulate general in Cape Town and the Chinese embassy in Ethiopia. Che Zhaoguang, cultural counselor of the Chinese embassy in Ethiopia, said that China and Ethiopia have achieved a series of fruitful results in their friendly cooperation in education. He indicated that the Chinese embassy in Ethiopia will continue to provide support and services to aid the cooperation between China and Ethiopia in education.
Organized by the Beijing Municipal Education Commission and Beijing International Education Exchange Center, the Beijing Education Fair has been powerful tool for Beijing's education promotion. It played an important role in building a platform for international educational exchanges and cooperation in the capital.