Hurricane Dorian kills at least 7 in Bahamas: PM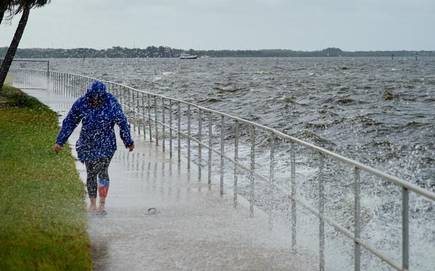 File Photo: Agencies
MEXICO CITY, Sept. 3 (Xinhua) -- At least seven people have been killed in the Bahamas by Hurricane Dorian, and the death toll is expected to rise, Prime Minister of the Bahamas Hubert Minnis said on Tuesday.
Addressing a news conference, Minnis said the death toll rose from five to seven after two more people, who were injured and transported to New Providence Island, died.
"We can expect more deaths," he said, adding the current number was based on preliminary information.
Downgraded to a Category 2 storm on Tuesday, Hurricane Dorian is moving north to U.S. shores after it battered the Bahamas.