Seven killed, dozens trapped in building collapse in Mumbai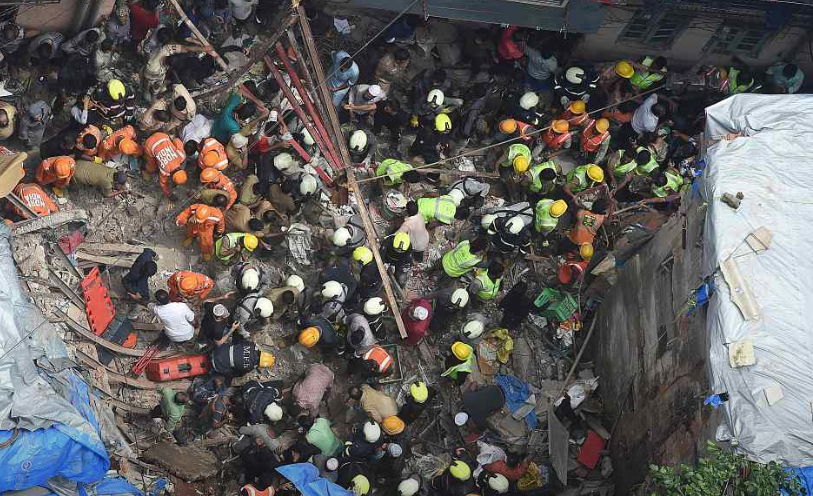 (Photo: CGTN)
Updated at 21:17 BJT
The death toll from a four-story building collapse in Mumbai on Tuesday rose to seven, while eight persons have been rescued and hospitalized so far.
The rescue work is still ongoing.
Updated at 17:25 BJT
At least four people are confirmed dead and around 40 people are believed to be trapped in a four-storied building which collapsed in Mumbai, India on Tuesday.
The cause of the collapse is under investigation and the rescue operation is still underway.
Torrential downpours have swept away homes, triggered landslides and claimed over 100 lives across South Asia.
Building collapses in Mumbai are common during the monsoon season because of rickety structures that buckle under the weight of continuous rain.
Earlier this month, a wall collapse killed 29 people and left hundreds homeless.