Singapore reports 447 COVID-19 cases
People's Daily app
1588406866000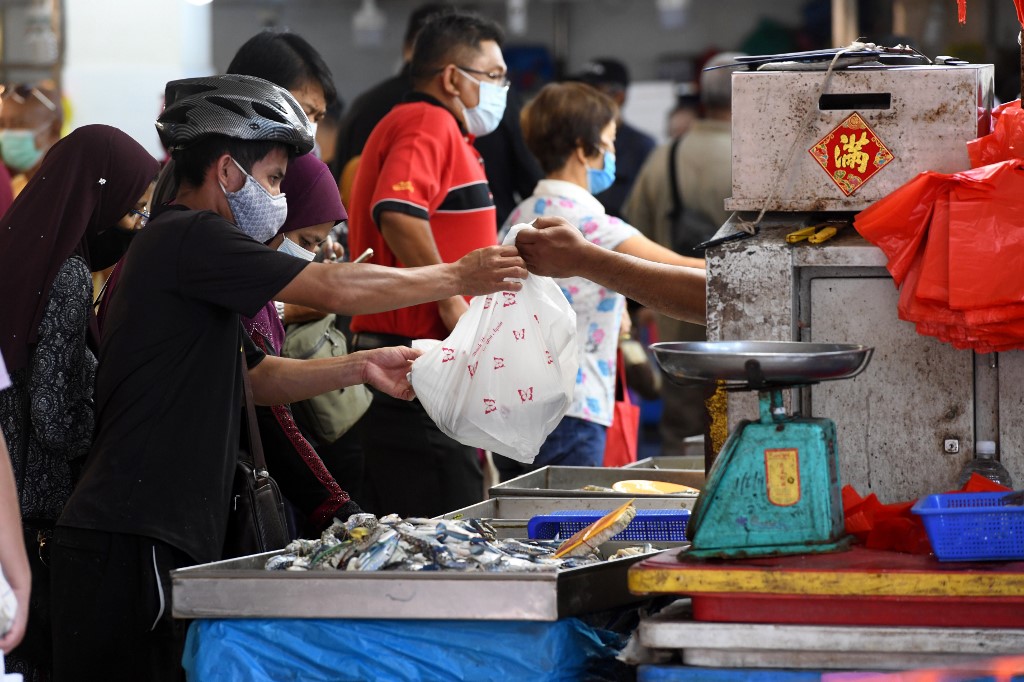 A man, wearing a face mask as a preventive measure against the spread of the COVID-19 novel coronavirus, makes a purchase at a fish stall in Geylang Serai wet market in Singapore on April 23, 2020. (Photo: AFP)
Bangkok (People's Daily) - Singapore reported 447 new coronavirus cases and one death on Saturday, bringing the total number of infections to 17,548, and deaths to 16, said its Ministry of Health.
Most of the new cases were foreign workers. Four cases are Singaporeans or permanent residents.
1,268 patients have recovered from the infection. 23 patients are in critical condition.
At a press conference on Saturday, Minister for National Development of Singapore Lawrence Wong said while the tighter measures to stop the spread of COVID-19 will need to continue for at least another week, "minor adjustments" for some activities can begin from Tuesday.