Italy's new infections, deaths hit two-month lows before further easing of lockdown
People's Daily
1589743805000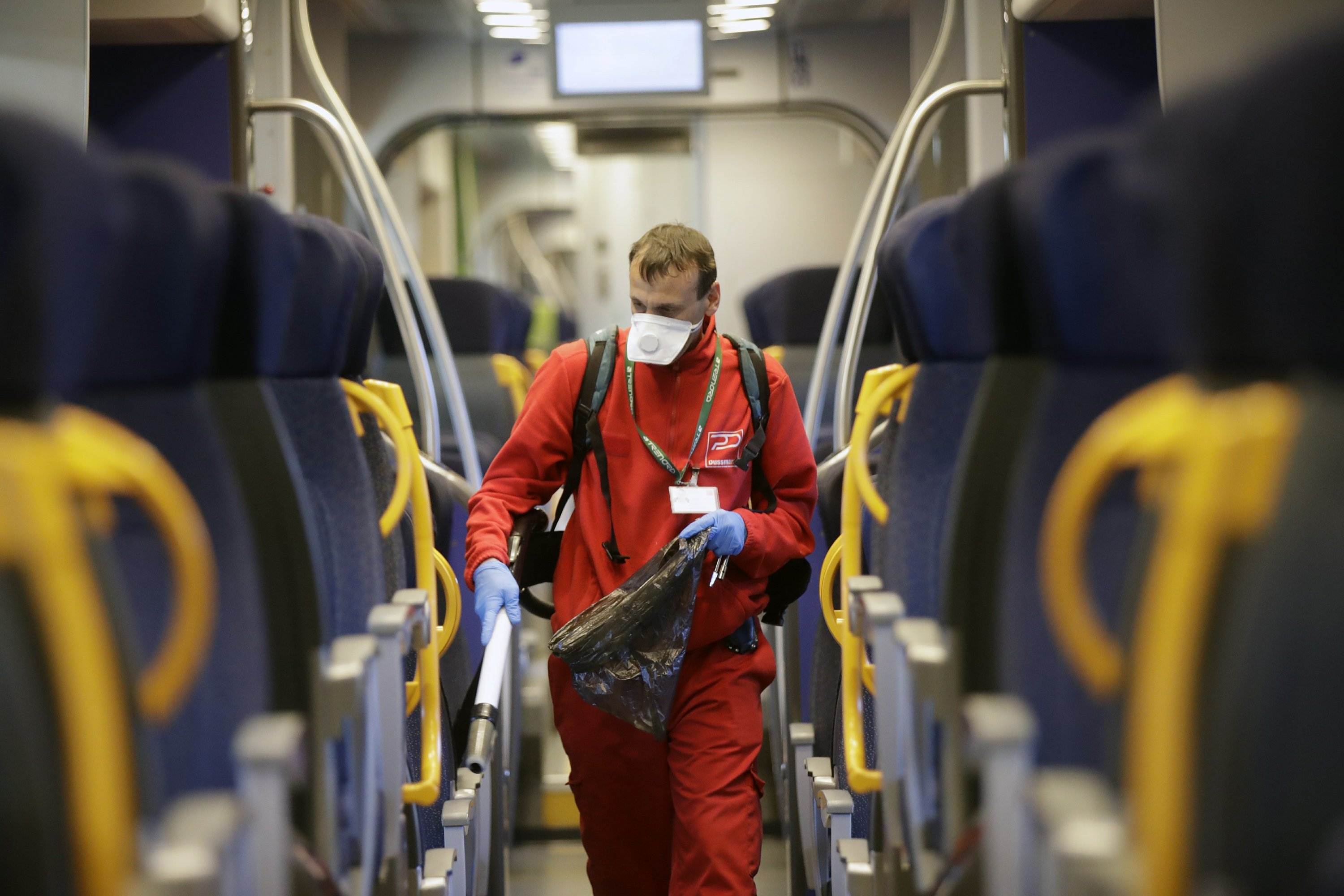 (Photo: AP)
ROME, May 17 (Xinhua) -- A day before Italy takes its biggest step yet toward easing its national coronavirus lockdown, it recorded its lowest levels of new infections and deaths since early March -- before the lockdown was put into place.
Italy's Ministry of Health on Sunday reported 675 new cases and 145 deaths over the last 24 hours, down from 875 new cases and 153 deaths on Saturday, and 802 and 165, respectively, a week ago.
The total for new infections announced Sunday was the lowest since March 4, and the death total was the lowest since March 9. Italy's national lockdown, the first peacetime lockdown in Europe, went into effect on March 10.
Other data released Sunday made a similar point that the lockdown has been effective in slowly reversing the spread of the pandemic in Italy.
The government reported that 2,366 people were cured of COVID-19 over the last day. The number of active infections fell by 1,836 to 68,351, according to the Civil Protection Department.
Of those who tested positive for the coronavirus, 762 are being treated in intensive care, a decrease of 13 from Saturday, and 10,311 people are hospitalized with symptoms, down by 89.
On Monday, the third and largest easing of the ten-week-old lockdown will go into effect. Shops, restaurants, bars, barbershops, beauty salons, museums, and beachfront operators will all be allowed to reopen, provided they respect rules for social distancing amid staff and members of the public and disinfecting facilities. Italians will also be allowed to move within the region they live in.
Still, media reports said that at least a third of the businesses allowed to reopen will not do so, either because owners or employees believe doing so is too risky or because rules on social distancing and disinfecting are too onerous.
Minister of Health Roberto Speranza said Sunday that close monitoring of the coronavirus outbreak will be essential as the economy reopens, and he urged Italians to respect rules in place.
"This next week will essentially be 'Week Zero' of 'Phase 2' of the lockdown," Speranza told reporters. "We have to restart carefully and to monitor the situation closely."
The next step toward reopening the Italian economy will come on June 3, when the government says that it will allow unrestricted travel within Italy and between Italy and other countries in the Schengen visa-free travel area.