China Coast Guard ship pays friendly visit to Philippines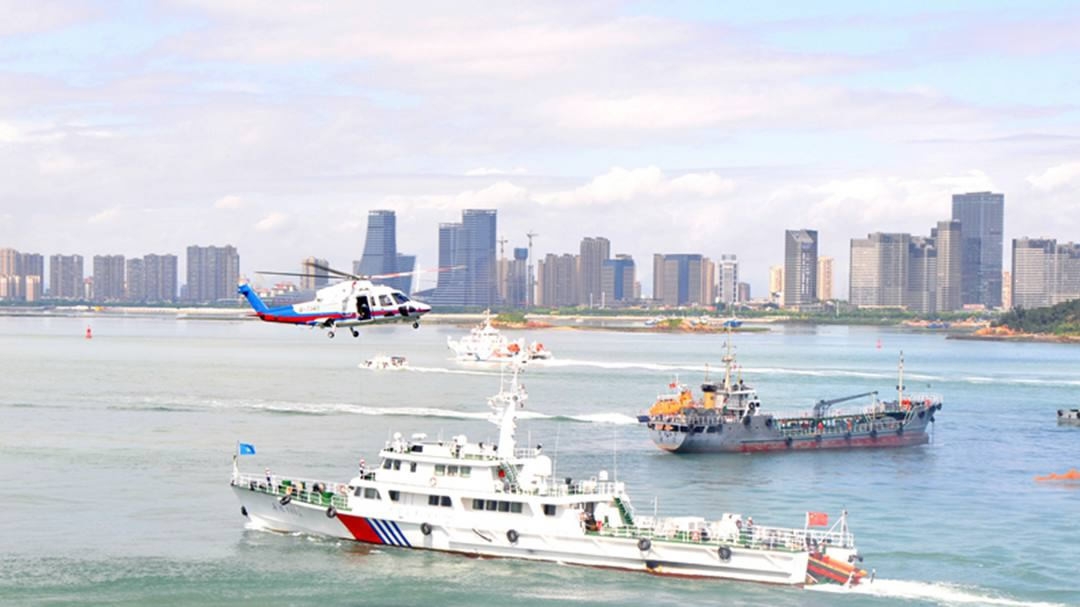 File photo: CGTN
MANILA, Jan. 14 (Xinhua) -- A vessel of the China Coast Guard (CCG) is paying an official visit to the Philippines for the first time, aiming to strengthen dialogue and cooperation on maritime law enforcement of the two countries.
Coded 5204, the visiting CCG ship arrived at the port in Manila on Tuesday morning to begin its four-day friendly visit.
At the ceremony held at the port, the CCG vessel received warm welcome.
The CCG delegation donated its on-board supplies such as rice, flour, oil and food packs at the ceremony to evacuees affected by recent Taal's volcanic eruption to help them cope with the disaster.
The third meeting of the Joint Coast Guard Committee (JCGC) between the CCG and the Philippine Coast Guard (PCG) would be held here from Tuesday to Thursday, the CCG said, adding that at the meeting, the two sides will exchange views on issues of maritime law enforcement and other common concerns.
During the visit, the coast guards from both sides will complete a series of scheduled tasks, including a joint patrol, maritime search and rescue exercise, the PCG added.
Moreover, the two sides will also jointly organize a series of activities such as sport games and deck reception.