Staffer on Democratic presidential nominee Biden's plane tests positive for COVID-19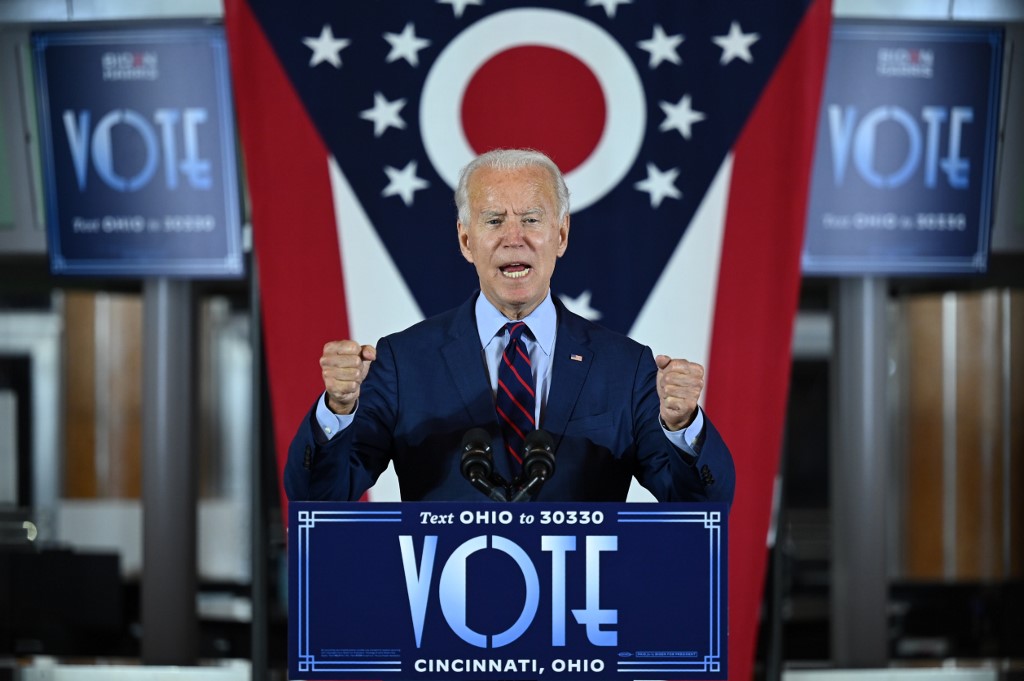 WASHINGTON, Oct. 15 (Xinhua) -- A charter staffer who flew on U.S. Democratic presidential nominee Joe Biden's campaign plane has tested positive for COVID-19, the Biden campaign announced on Thursday.
The staffer flew with Biden to the midwest U.S. state of Ohio on Monday and southeastern state Florida on Tuesday, but they were always over 50 feet away from each other and wore masks, Biden's campaign said in a statement.
The statement said the person who tested positive was an "administrative member" of the company that charters Biden's plane and "did not even have passing contact" with Biden.