At least 12 injured in explosion at condo in US state Maryland
WASHINGTON, Nov. 16 (Xinhua) -- At least 12 people were injured after an explosion tore down part of a condo building in Gaithersburg, in the US state of Maryland, on Wednesday morning.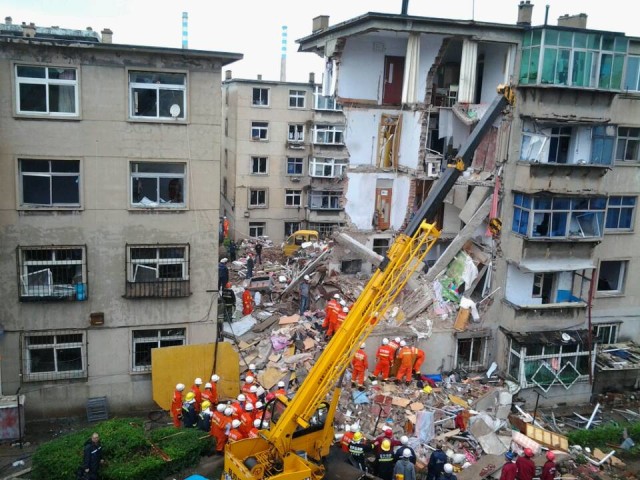 The explosion was reported in the 800 block of Quince Orchard Boulevard before 9 am ET (1400 GMT), according to Montgomery County Fire and Rescue Service spokesman Pete Piringer.
Firefighters found heavy fire conditions upon arrival and a second alarm was called.
"The building has sustained a significant explosion that resulted in a collapse," Montgomery County Fire Chief Scott Goldstein told reporters.
As many as 12 people, including four children, were injured, according to Goldstein.
Most of those injuries were considered not life-threatening while two people were hospitalized in critical condition.
At least 100 firefighters responded to the scene. Rescue crews conducted preliminary searches for anyone trapped in the smoldering rubble.
Gaithersburg, a city in Montgomery County, Maryland, is located to the northwest of the US capital of Washington, D.C.