Experts air concern over US push for vaccine
China Daily Global
1599622213000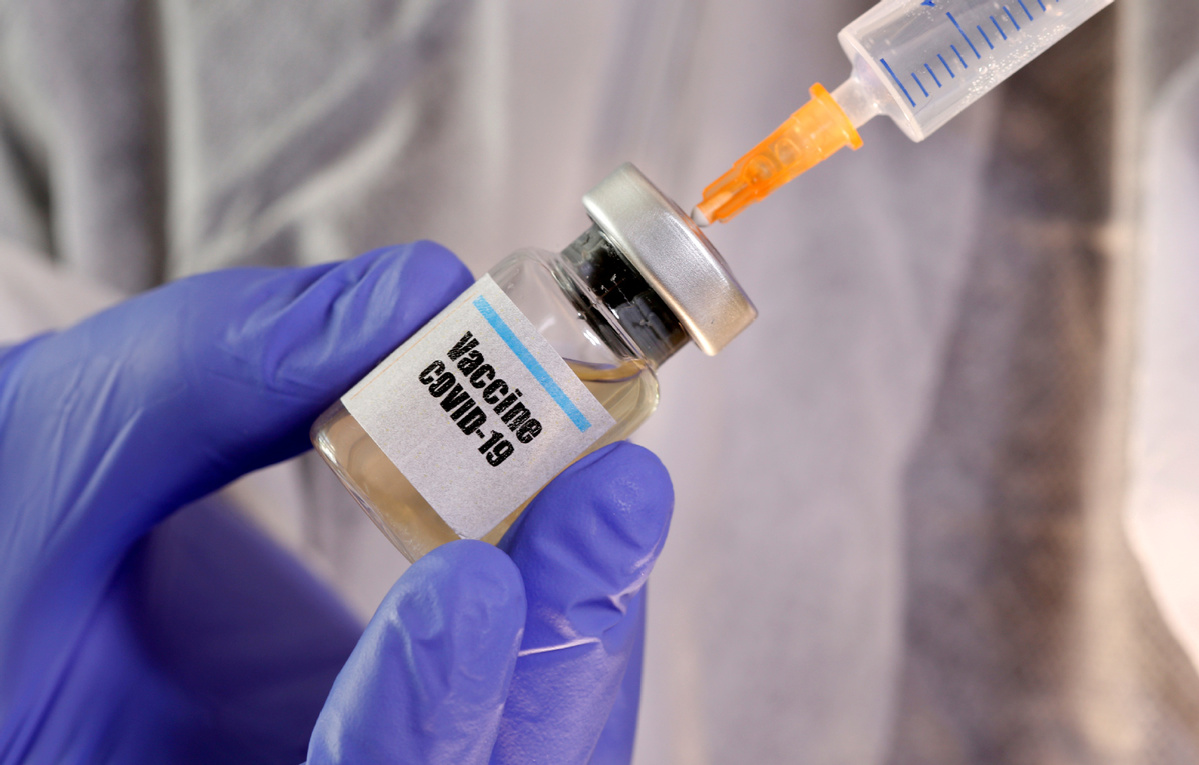 The White House is pushing for the rollout of a COVID-19 vaccine on or before Nov 1. At the same time, it is trying to distract the American public from the devastation the novel coronavirus has wreaked in the United States.
The US administration's approaches are worrying many scholars and vaccine experts.
In an article published by US magazine Foreign Policy, Laurie Garrett, a former senior fellow for global health at the Council on Foreign Relations, wrote that she had no confidence that a safe and effective vaccine will be ready for use by Halloween.
"In its mad sprint to Election Day, the White House has funneled billions of dollars into drug companies and ordered government agencies to execute their public health duties at breakneck speeds that defy credulity," Garrett said.
She said the timetable is simply too short for full safety analysis of any vaccine.
The US Centers for Disease Control and Prevention notified states to be ready to distribute one to high-priority groups as soon as Nov 1-two days before the presidential election.
But none of the more than 150 vaccines in the research pipeline worldwide have completed phase 3 safety and efficacy clinical trials, Garrett said.
The CDC deadline has fueled concerns among Democrats and some health officials of political pressures to fast-track vaccine approval at the expense of public safety.
Senate Democratic Leader Chuck Schumer said in a statement on Thursday the public should be cautious the administration of US President Donald Trump may influence the Food and Drug Administration's decision to approve a COVID-19 vaccine earlier than is safe for political gain.
Politicizing effort
In early August, 417 vaccine experts sent a letter to FDA chief Stephen Hahn, expressing concern that Operation Warp Speed-the Trump administration's multibillion-dollar vaccine campaign-was overly politicizing the effort and corners might be cut in safety and efficacy screening.
Others have noted that release of a poorly effective or side effects-inducing COVID vaccine risks permanently eroding public trust in the entire process, leading to the populace's refusal to immunize.
Nine vaccine makers-Pfizer, Merck, AstraZeneca, Sanofi, GlaxoSmithKline, BioNTech, Johnson &Johnson, Moderna, and Novavax-followed suit, issuing their own public pledge not to seek government approval without extensive safety and effectiveness data on Tuesday, according to US health news website Stat.
The White House has refused to join in international cooperation on vaccines.
On Aug 24, World Health Organization's Director-General Tedros Adhanom Ghebreyesus said in Geneva that a 172-nation commitment, the COVID-19 Vaccines Global Access Facility is aiming to hasten collaboration worldwide for creation of a vaccine for all of humanity. "Our only way out of this pandemic is together," Tedros said.
But the White House announced on Sept 2 that the US will refuse to join in, or cooperate with, COVAX. "The United States will continue to engage our international partners to ensure we defeat this virus, but we will not be constrained by multilateral organizations influenced by the corrupt World Health Organization and China," said White House spokesman Judd Deere.
The WHO solidarity effort argued in an editorial published in The Lancet in August that a weakly effective vaccine could actually worsen the pandemic if it induced authorities to relax control measures, such as mask-wearing, or if vaccinated people believed they were immune and increased their risk-taking behavior.
Premature approvals
Many vaccine veterans worry that political forces-the US presidential election, nationalistic pride to "win" a race and the need to resuscitate economies-could lead to premature and dangerous approvals under mechanisms such as the emergency use authorization, a pathway used by the US to allow rapid access to diagnostics, treatments and vaccines, according to Science magazine.
The White House's top health officials and advisers last week adamantly insisted political motivations won't play into timeline for coronavirus vaccine.
But US officials are continuing to politicize the pandemic. In a State Department tweet on Sunday, US Secretary of State Mike Pompeo pointed the finger at China for the virus.
In a tweet responding to Pompeo's remarks, Michael Swaine, senior associate at the Carnegie Endowment for International Peace in Washington DC, said: "Here is a clear example of the use of COVID 2 try to distract the US public from the real source of the devastation the virus has wreaked in the US: Trump and self-deluded Americans who think that individual liberty justifies a callous disregard for the safety of others. Pathetic."
The US has seen 6,222,974 COVID-19 cases and 188,003 deaths as of Tuesday, according to the World Health Organization.