Two charter planes have left Tokyo for the US with Diamond Princess passengers
People's Daily app
1581897857000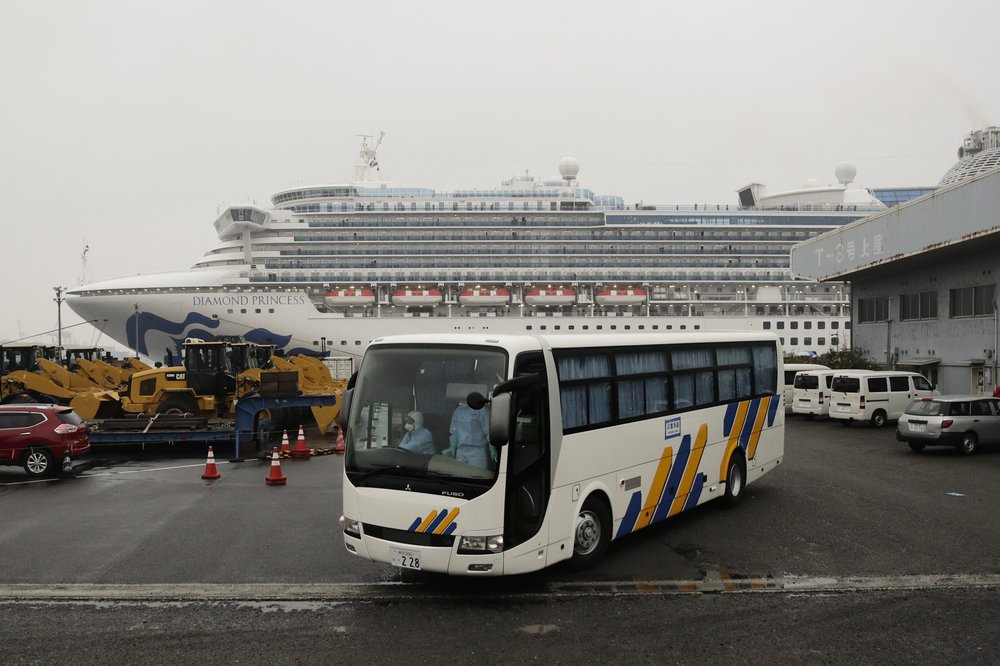 A bus leaves the quarantined Diamond Princess cruise ship at a port Sunday, Feb. 16, 2020, in Yokohama, near Tokyo. (Photo: AP)

Washington (People's Daily) - Two US military bases have been designated to house the repatriated travelers during the quarantine period, Travis Air Force Base in California and the Joint Base San Antonio in Lackland, Texas.

On Saturday, the Centers for Disease Control issued a statement that said all US citizens aboard the Diamond Princess cruise ship would be repatriated.
Approximately 400 US citizens are on the cruise ship, which has over two hundred confirmed cases of the novel coronavirus (COVID-19).

According to the statement, the US government has recommended that its citizens disembark and return home.
The State Department will provide chartered flights, and upon return, the US citizens will be subject to a mandatory 14-day federal quarantine.